If you needed another reason to love Prince Harry, these new photos of the notoriously charming British royal will turn you into a convert.
The prince kicked off a three-day tour of Southern Africa on Wednesday, visiting his charity Sentebale and the Kananelo Centre for the deaf while laughing and playing with hundreds of delighted local children.
Harry co-founded the charity in 2006 with a member of Lesotho's own royal family, Prince Seeiso, in memory of both their late mothers; the charity supports tens of thousands of impoverished children and orphans who are suffering from disabilities or from HIV/AIDS.
Later, the prince donned an adorable purple apron with teddy bears on it and rolled up his sleeves to bake a traditional pastry called mokoenya, a Sotho form of doughnut cooked in boiling oil.
Harry was all smiles as he rounded out the day with the kids teaching him a traditional dance.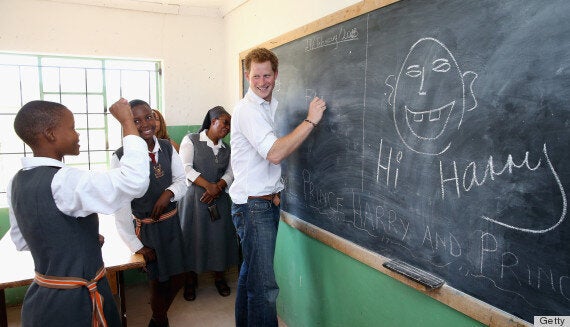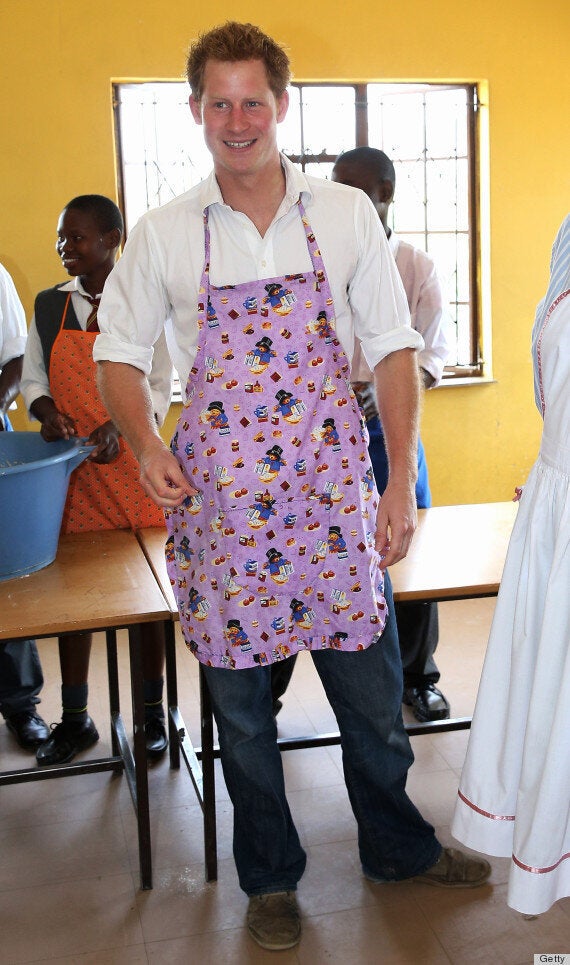 See more photos of Prince Harry!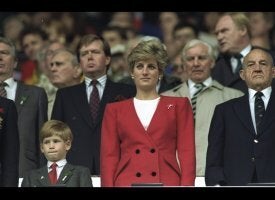 Prince Harry Through The Years!