Cupcakes and Gewürztraminer: A match made in heaven? There's just something about putting together wines and food that can leave the most confident food-lover more than a bit puzzled.
Which is why we love this ridiculously simple new wine pairing chart that allows less-savvy drinkers to feel a little less ignorant about which foods and wines should theoretically hit it off. The connoisseurs at Wine Folly say they created the chart (also available as a neat poster) by using sommeliers' universal principle of opposing taste profiles (such as sweet and sour) to create the best pairings.
As Trend Hunter notes, the chart doesn't just give you generalities — it specifies particular food groups (like red meat and soft cheese), and then breaks it down even further into groupings of wine. Food news site Foodbeast, meanwhile, has hailed it as "the world's most practical wine pairing chart ever."
And it couldn't come at a better time. It turns out Canadians are drinking more and more wine. One study found that consumers bought an average of 22 bottles in 2011, up from 13 in 1995.
But practice doesn't necessarily make perfect. Wine writer and HuffPost Canada blogger Natalie MacLean says people are more confused about wine pairings than ever because of modern fusion cuisines that mix several ingredients, and the greater selection of wines from different regions around the world.
Either way, it's a useful — and pretty — tool for anyone planning a dinner party in the near future. Or heck, just a fun night in.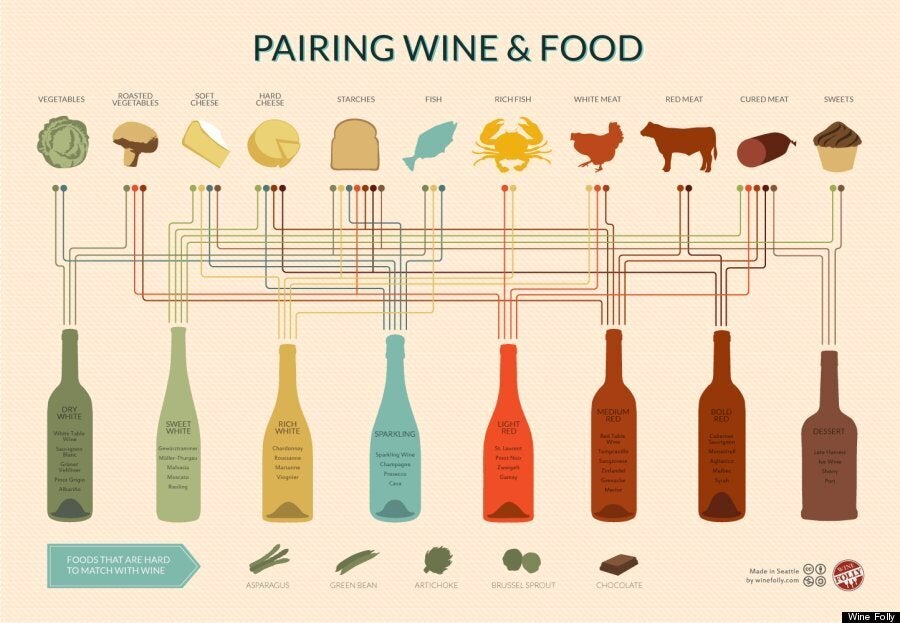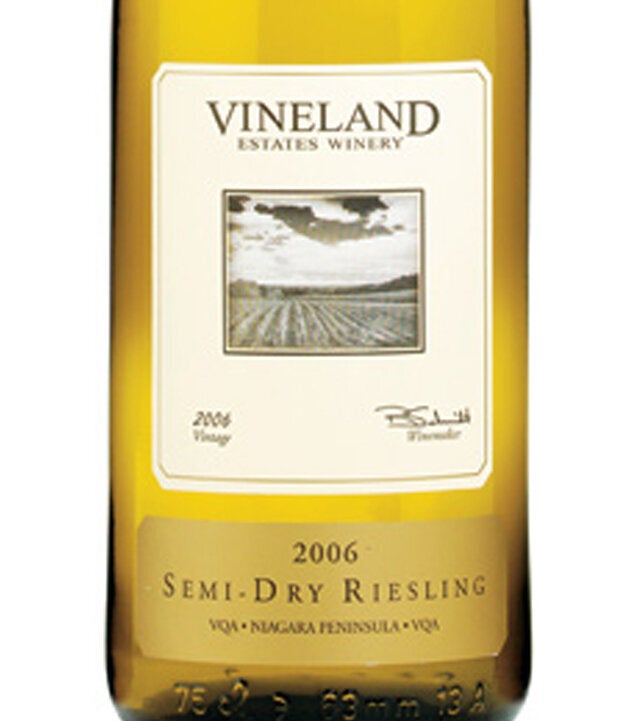 10 Wines That Go With Everything