Alberta artist Patrick LaMontagne - who's already been praised by the Sheens - received a compliment on his portrait of Chris Hadfield that was truly out of this world.
Hadfield, who is aboard the International Space Station on a five-month stay, was tagged in a mention on Twitter about a portrait of him and he wrote back.
"Thanks Patrick - what skill! I wish you could be up here to see and be inspired by what we can see," he said.
Even the Canadian Space Agency wrote to LaMontagne on Twitter saying, "Well done! Nice blog entry too!"
LaMontagne painted the portrait to commemorate Hadfield taking over as commander of the ISS on March 13th. In a blog post, he says he was inspired by the images and videos Hadfield has been sharing from space.
Story continues after photo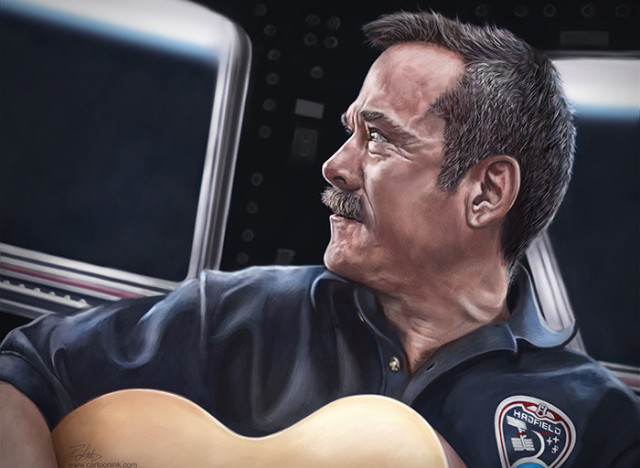 "I feel like a 10 year old kid again, excited about the possibilities," LaMontagne said.
This is not LaMontagne's first brush with popular figures appreciating his work.
He painted a portrait of Martin Sheen last year, that Sheen's son Emilio Estevez decided to gift to his father.
A look at other portraits by LaMontagne:
Patrick LaMontagne's Portraits