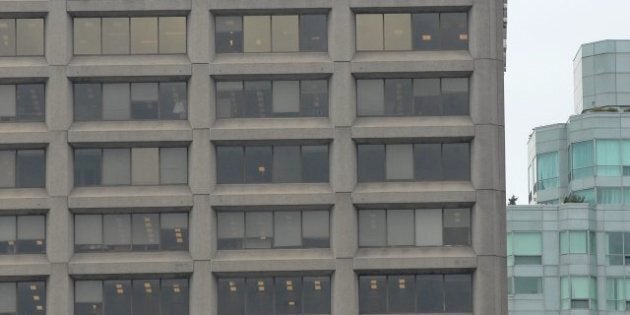 Management at The Toronto Star, Canada's largest-circulation newspaper, have announced plans to cut editorial and advertising jobs as part of the company's strategy to outsource those areas and cut costs in the face of "revenue challenges."
The Star's union says 44 of its members will lose their jobs in the restructuring move.
Publisher John Cruickshank sent an email to staff Monday announcing it had let the newspaper's union know of its plan to outsource print page production and print design work to Pagemasters North America.
Pagemasters is owned by The Canadian Press, the national wire service partially owned by Torstar, the Star's parent company. A unionized shop that uses part-time and contract staff, Pagemasters already does some editorial work for the paper.
Michael Cooke, the paper's editor-in-chief, told employees Monday the slide in advertising revenue "is currently more dramatic and increasing at a speed none of us foresaw."
"I understand how hard this will be on many of the individuals, and it will be weeks before we get a clear picture of who is ultimately affected," he told staff.
"My aim now is to continue to serve and protect the Star's reporting."
The company said it will also cut staff in "other specific classifications in the newsroom," as well as in the advertising department. Meetings with staff in those other affected areas took place Monday afternoon.
Canada's largest newspaper by circulation said it has advised the Communications, Energy and Paperworkers (CEP) union of its intent and will "seriously consider any alternatives the union may wish to present."
"We hope to conclude that process quickly so that affected staff have a sense of certainty regarding the future," he said.
The Southern Ontario Newspaper Guild, a division of the CEP, told staff it would hold an emergency meeting for all union members Monday night. The note from unit chair Stuart Laidlaw said the guild plans to fight the move, adding that the members' contract gives it a window to suggest alternatives.
It added that the Star plans to contract out the radio room, a training program for young journalists, many of whom have gone on to prominence at news organizations across the country.
"The Toronto Star made a devastating - and exactly the wrong - decision today to contract out its page desk and online comment monitoring, all but close its library, and slash its ad staff," it said in the statement.
"Your union can't understand why the company would give up control of its core product while pouring cash and resources into the money-losing projects," the union said.
The guild accused the company, which reports fourth-quarter earnings Wednesday, of short-term thinking "meant to placate analysts on Bay Street who understand balance sheets but not our industry."
"Why fire the people designing and laying out the pages of the country's biggest paper while throwing good money after bad at money-losing Star Content Studios?
"Why cut ad staff when the thing we need most is more ads? Why choke its journalists' research abilities in an era when value-added content is king? Why cede control of online monitoring to an outside entity when one rogue comment can land us in court?
Management said it will discuss with the union the prospects of offering a Voluntary Separation Program, which would offer payout packages to staff who apply and are accepted to leave voluntarily. Formal layoff notices will be issued after the VSP discussions have wrapped up.
"These are difficult steps to take. The loss of valued, close colleagues will be challenging to all, and we will need to tap into our shared commitment to the Star's mission and purpose as we navigate these challenging times," Cruickshank said in the note.
"No large metropolitan news organization in North America has been spared the intense revenue pressures that we face. It is essential that we act in a responsible manner now to secure our long-term future."
Like all newspapers, the Star has been dealing with a decline in revenue from advertising that has faced increasing pressure since the recession and also because advertisers are not willing to pay as much for online ads as they did when print was prevalent. Newspapers are also losing subscription revenues as many readers get their news online, a source that has long been free. Some Canadian newspapers, including the Globe and Mail, have turned to metered paywalls as a way to boost revenues and the Star has also announced its intention to start charging for online content.
The paper tried to outsource 78 jobs to Pagemasters in 2009 to save $4 million annually, but the union offered to make several concessions to keep 35 print production spare jobs in the newsroom.
CORRECTION:An earlier version of this story stated that Pagemasters is not unionized. In fact, it is a unionized newsroom represented by the Canadian Media Guild. The Huffington Post regrets the error.