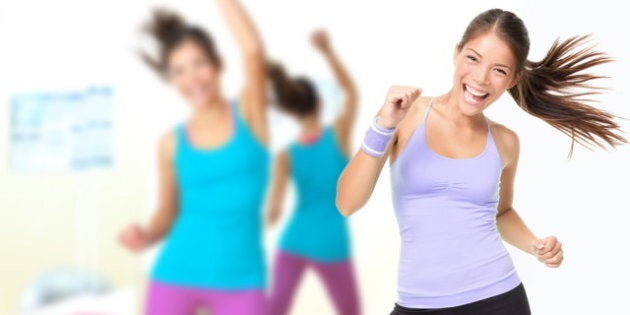 Shut off that '90s club music and turn up the Mozart — at least if you're looking for a way to stick to your workout routine.
Testing out his theory, Lewis looked at different types of music and how it enhanced a subject's performance — or what he calls the 'ergogenic benefit'. Turns out, those head-banging dance numbers that get our butts moving may not actually help us stick to a routine. In fact, Lewis found classical music was better for maintaining focus during a tough workout session.
But does this mean you need to overhaul your iTunes? Not entirely. While Survivor's 'Eye Of The Tiger' can still be the most motivational song during those push-ups, Lewis says alternating a tune like this with some violin-based music could be the answer to an even better workout.
"Not only does upbeat music increase speed, strength and endurance, but the relaxing qualities of classical appears to reduce heart rate, blood pressure and lower perceived exertion, at the same time," he said in a press release.
"Musical beats robustly stimulate an area of the brain called the basal ganglia which initiates movements. This may be why we have a natural tendency to match the energy of our movements to the beat," he says.
Lewis says beginners should stick to songs with 125 to 140 bpm (beats per minute), and more athletic gym-goers should opt for 162 to 168 bpm. Ideally, mixing up the pace — starting with a slower bpm and rising as your intensity increases — will help you get the best workout, he says.
And in case you're wondering where on the bpm spectrum your favourite tunes lie, great tools like songbpm.com can tell you instantly (and will even include that obscure remix you're sure is the perfect workout song).