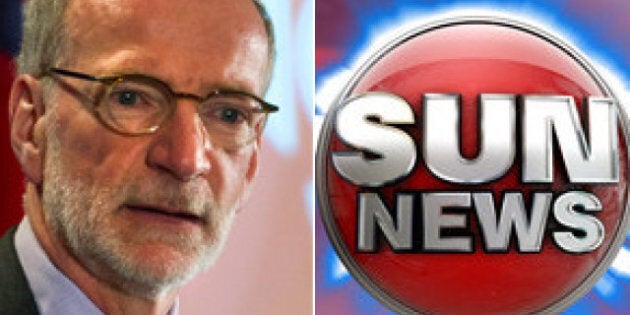 The president of the Canadian Broadcasting Corporation unleashed a scathing criticism of Sun Media in front of a Parliamentary committee on Tuesday, accusing the newspaper chain and TV network of misleading its audience with reports on sexual harrassment at the CBC.
Lacroix described as "outrageous" allegations made against CBC personality David Suzuki that Suzuki was "procuring girls to be his escorts."
He noted that many passages in the documents that Sun Media obtained under access to information laws (which the privately-held Sun Media is not subject to) contained many blacked out passages, as required under privacy laws.
But "Quebecor's Brian Lilley used that as an excuse for speculation and innuendo," Lacroix told Parliament. "He linked CBC to sexual harassment at the RCMP and … to the recent revelations of sexual abuse at the BBC. … He insists that he's just doing his job, holding CBC to account.
"If that were true, you would think he might have asked us a single question about this before he launched his attack."
The claims were based on an access to information request for documents surrounding a visit by Suzuki to John Abbott College.
Lacroix quoted from a statement from John Abbott College regarding the report: "There was no rider in Dr. Suzuki's contract specifying the gender or dress code of those assisting him throughout the day. The negative comments and innuendos made are demeaning to those students and to the college."
The statement went on to describe the Sun News report as "falsification of information."
Opponents of the application accuse Sun News of irresponsible journalistic practices, and say its opinionated, right-wing take on the news is out of step with Canadian values.