Netflix
Are you ready for the first horrifying look at Eli Roth's "Hemlock Grove" on Netflix?
This morning, Netflix released the official poster for "Hemlock Grove," as the countdown begins for the show's launch on April 19. Just like "House Of Cards," all 13 episodes will be available to stream on Netflix at any time.
The show revolves around the brutal murder of a 17-year-old girl in a creepy small town.
The murder's two prime suspects, played by young up-and-comers Bill Skarsgard (yes, Alexander's little bro) and Landon Liboiron, decide to team up to find the real killer. Famke Janssen plays Skarsgard's mom, Aaron Douglas is the Sheriff and Kandyse McClure is Dr. Clementine Chausser, an animal expert brought in to help with the case. (In case the murderer was actually an animal ... or a werewolf!)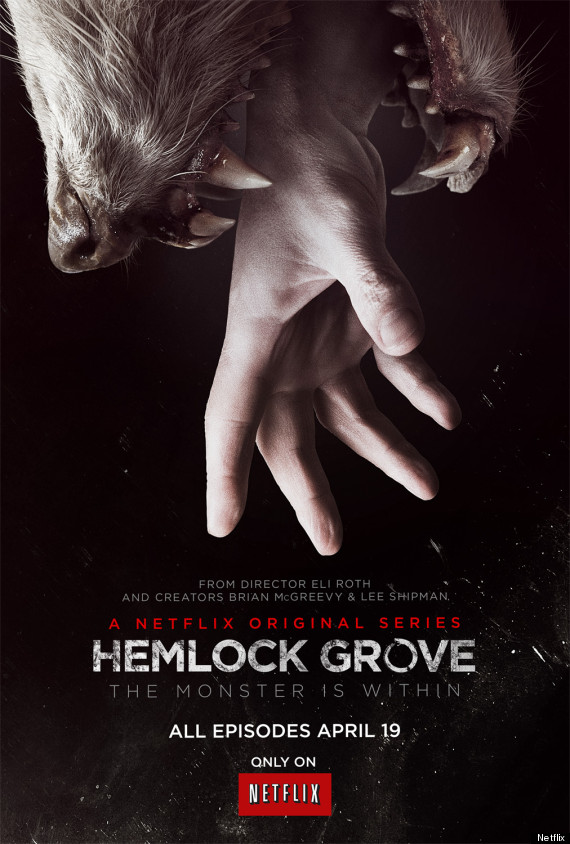 For the full-sized image, click here.