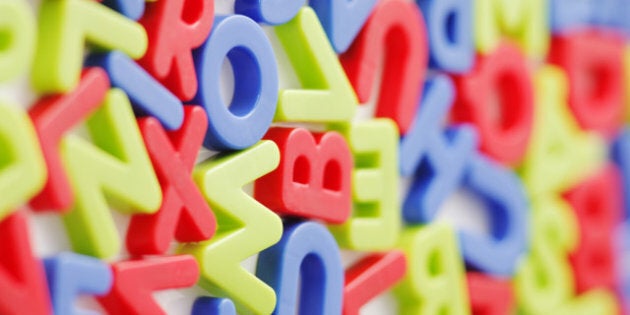 TORONTO - Doctors are seeing a growing number of children who have swallowed super-strong magnets, which can adhere together inside the body and cause life-threatening gastrointestinal problems such as a perforated bowel.
These spherical-shaped neodymium-iron-boron magnets are 10 to 20 times more powerful than traditional ferrite magnets and can be stuck together to make such novelty items as adult desktop toys and jewelry.
The ball-like magnets, which typically range from marble-size to smaller than a pea, can easily be ingested by young children, said Dr. Daniel Rosenfield, a pediatric resident at Toronto's Hospital for Sick Children.
There were no cases at the hospital prior to 2008, but between that year and April of last year, doctors have treated 19 children who swallowed the magnets.
A 2012 survey of members of the North American Society for Pediatric Gastroenterology, Hepatology and Nutrition reported 480 cases of high-powered magnet ingestions in the previous decade, 204 of them in the previous 12 months.
"You can make necklaces or pieces of art or really just anything with them," Rosenfield said of the magnets.
"They come in sets of 100 or 200, so it's very hard to keep track of all of them. And if they get into the hands of children — younger children or older children with developmental disabilities — they may end up being ingested."
If a child swallows a single magnet, as confirmed by X-ray, doctors wait until it is naturally "pooped out," said Rosenfield. More than one magnet can be problematic, though.
Writing in Monday's edition of the Canadian Medical Association Journal, Rosenfield and co-authors at Sick Kids describe the case of a three-year-old boy who swallowed three five-millimetre magnets.
The magnets had gone through his digestive tract to the lower end of his small intestine, but because they had passed in succession over a period of time, each was further along than the others.
And because the intestine is tightly folded in the abdominal cavity, when the magnets ended up in proximity to one another, they pulled together — eventually trapping two loops of the organ among them and causing a blockage.
"That's how strong these magnets are," he said.
Doctors tried using a gastro-intestinal scope to retrieve the magnets, but were unable to reach them. Surgeons then had to perform scope-guided abdominal surgery to remove the magnetic balls.
The boy recovered uneventfully, but that's not always the case.
A 20-month-old baby died in the U.S. about a decade ago after swallowing some of the powerful magnets, said Rosenfield, adding that they can do serious harm if not detected in time.
"What happens then and what we're worried about is you get pressure necrosis (tissue death)," he said. "So that's essentially when two loops of bowel are being squeezed together and it occludes the blood supply to that area of the gut.
"And that area of the gut then dies and that can create an infection which can become disseminated — and that can result in death."
Young children, say up to age two or three, naturally tend to put objects in their mouths as part of their motor-sensory development.
"That's why pediatricians always advocate keeping pills and dangerous liquids and things like that out of reach or behind locked (doors)," he said.
But it's not just little kids who are at risk, it seems: the medical literature also contains a number of cases of pre-teens using the magnets to pretend they had a tongue stud — "and believe it or not, the strength is there to actually work" — but they accidentally swallowed them.
Rosenfield said parents, caregivers and teachers need to be aware of the risk posed to youngsters by the magnets, while doctors need to consider their ingestion if a child turns up with vague abdominal pain that then worsens and may be accompanied by fever.
"Children can get into them and the presentation of these ingestions is very subtle initially ... and unless you have a high index of suspicion — and this is where we're trying to get the word out to health-care providers — you'll miss it."
The ball-like magnets have been banned in some countries, including Australia and the U.S., and Rosenfield said there have been discussions about Canada following suit.
"I want them not to be available to children and I think ultimately, probably the best way to do that is to remove them from the market."