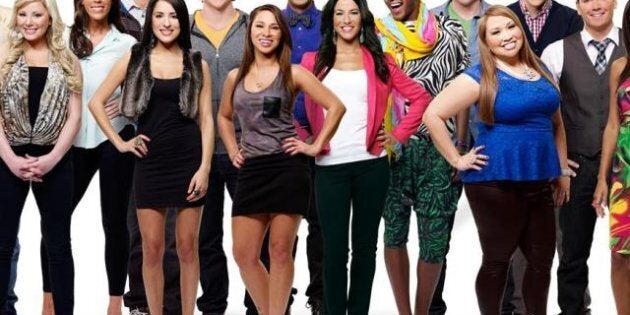 Last Thursday I had the opportunity to attend the taping of a "Big Brother Canada" elimination episode.
I ventured out into the scary unknown of the suburbs and joined up with other "Big Brother Canada" fans to see just what goes on in that mysterious studio. Here are some things I observed:
1. The studio is difficult to find. It's in the middle of nowhere, out in the vast suburbia of the Greater Toronto Area. When I got off the bus, I wandered around for about 10 minutes, desperately trying to avoid getting lost in a place that appeared to have undergone The Rapture. I finally had to bite the bullet and ask the first stranger I saw for directions, and he looked at me as if my non-threatening exterior was just a façade hiding a potential axe murderer.
2. I waited with the die-hard "Big Brother Canada" fans outside in the cold for upwards of half an hour until the studio opened to us. Shout-out to the guy in front of me, who was wearing a nice suit and a bright orange scarf. Bold choice, sir.
3. The studio holds three sections of chairs -- one of which is partially behind the stage, so I'm not sure what they were looking at -- at the front of the 11, 000 sq. ft. "Big Brother Canada" house. A few different textures (like brick and stucco) are projected onto the side of the white house to make it look more realistic. The episode we were watching was also projected onto the side.
4. The chairs are extremely close together. If you don't like rubbing bums with strangers (and who doesn't?), you probably don't want to attend a "Big Brother Canada" taping.
5. When I walked into the studio, at least four people were polishing the stage that host Arisa Cox stands on. I like to think this is their only task.
6. At commercial breaks, we had the opportunity to win "Big Brother Canada" merchandise (shot glasses, beer koozies, and t-shirts) but as we had to either dance or answer "Big Brother" trivia (neither of which I can do), I refrained.
7. I didn't anticipate how much applauding there would be. We had to applaud when Arisa entered the studio at the beginning, before and after every commercial break, whenever anyone answered a trivia question correctly, whenever a new person appeared on the stage, and whenever Arisa or the producer asked us how we were feeling or whether we were excited. Have mercy on our hands, BBCan.
8. People are crazy about "Big Brother." Some audience members have a seemingly photographic memory for details of every single "Big Brother" episode, from all versions of the show.
9. Arisa Cox is awesome. She seems down-to-earth, her hair is magnificent and she watches a lot of TV (like "Downton Abbey," "the Walking Dead," and "the Vampire Diaries").
10. My audience overwhelmingly thought that Peter would win the whole thing, with Gary a close second. Only four people thought that A.J. would win it all, and they were all members of his family. Poor guy.
Tune in to Slice for new episodes on Wednesdays, Thursdays, and Sundays; "Big Brother After Dark" seven days a week; or go online for the 24-hour live feed.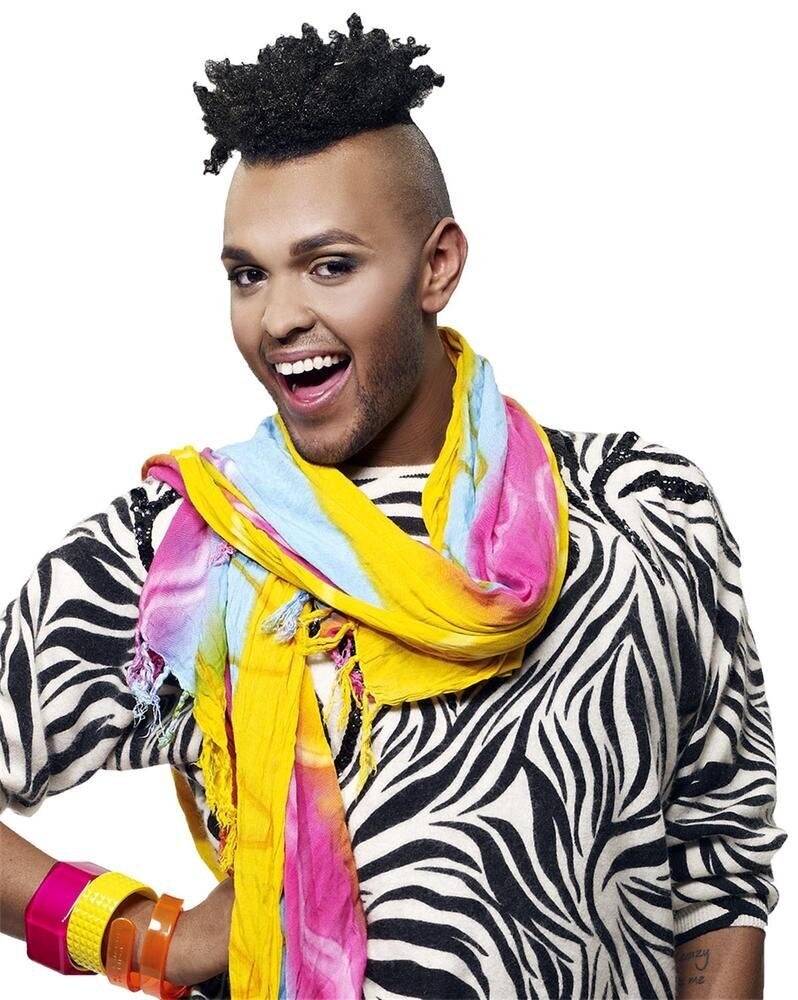 "Big Brother Canada" Season 1 Cast