First there was the blood facial. And now... plastic surgery?
The Internet lit up on Wednesday with speculation that Kim Kardashian has had some facial enhancements... while pregnant. The rumours started to spread after The Daily Mail found a video of Kanye West's girlfriend on Keek. The short clip sees Kim K. chatting with fans, but also displaying a rather puffy pout.
Many of her followers were clearly shocked by her "new" appearance. One of many commented: "Her lips aren't real:D She had plastic surgery I thiiiink." Even her Twitter fans, reports Hollywood Life, were caught off guard by the look.
The cosmetic surgery speculation come days after the reality TV personality reportedly swore off plastic surgery. After completing her blood facial, StarPulse.com quotes the star as saying: "Oh my God. I will never get a facelift if it feels like that."
So did Kim have plastic surgery or did she just apply a lip gloss that made her mouth look different? Unless the star confirms these rumours, who can really tell.
The real question is whether one should have plastic surgery -- or even a radical facial -- while carrying a baby. According to WebMD, "Nearly all the procedures that we do in elective cosmetic facial surgery are done under anesthesia; it is never wise to have a procedure while pregnant."
Take a look at a before and after picture of the 'Keeping Up With The Kardashians' star.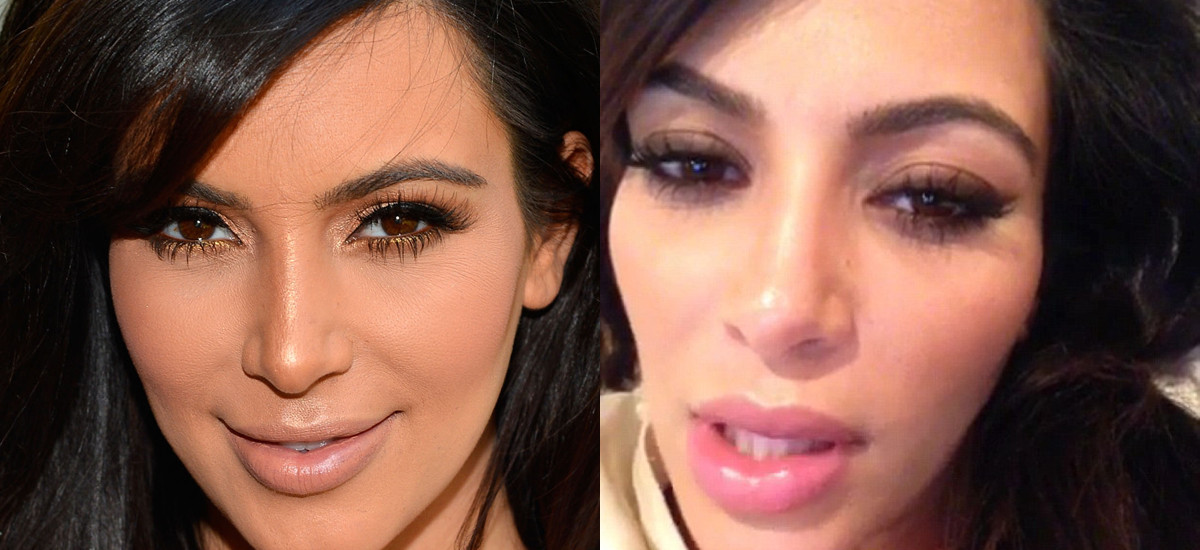 Judge for yourself. Has Kim's look changed over the years?
RELATED: Have These Stars Had Plastic Surgery?