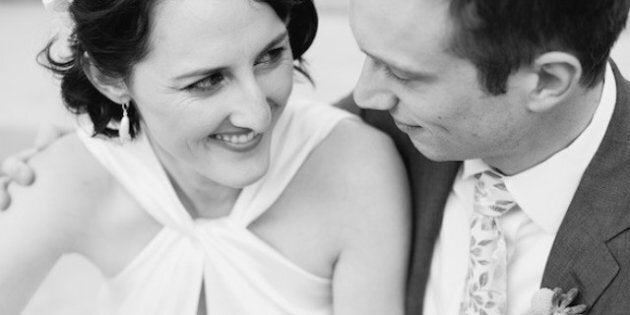 Fred and Ewa exchanged vows in front of the gorgeous floor-to-ceiling windows at Toronto's Gardiner Museum.
The room was then transformed into a dazzling reception space, where guests dined at family-style tables and took in a view of the cityscape at night. We love this wedding because it is stylish and filled with personal details (the groomsmen did double-duty as the reception band!), but it's done in such a lovely "no-fuss" way -- something that's harder to pull off than many realize.
Fred and Ewa look so at ease together and we can say with confidence that Ewa's incredible Nicholas Kirkwood pumps are our favorite wedding shoes ever!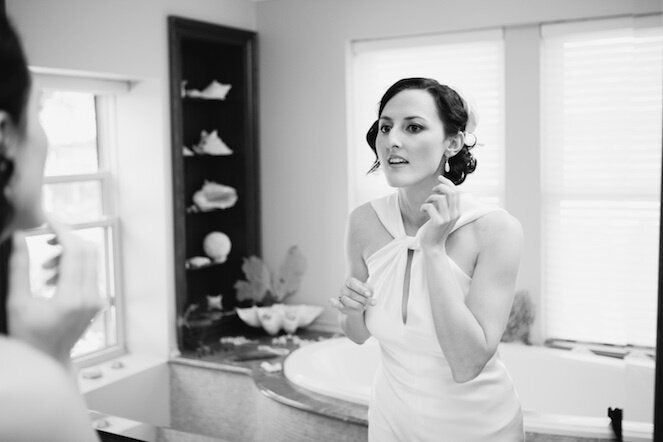 Couple's Cute and Chic Wedding
WATCH: Tips on How to Find the Perfect Wedding Cake Baker