It's the question that's been on every Canucks fan's mind since the start of the season: Roberto Luongo or Cory Schneider?
Fans wondered what it would be like to have two viable no. 1 goalies when it became clear that Luongo was staying in Vancouver. Would jealousies and bitter rivalries develop? Would the locker room turn into a toxic den of backbiting? Would friendships be strained?
TSN answered these questions Thursday night when it aired a spoof segment on the "rivalry" between Luongo and Schneider. There are some genuinely funny moments in the video.
There's Luongo running over a dummy Schneider and a dramatic poetry battle between the two netminders.
Thankfully, the Canucks don't have to pick a goalie based on acting talent. The two have been pretty evenly matched this year. Schneider is 6-5-3 with a .910 save percentage, while Luongo is 7-2-3 with a .913 save percentage. It's an embarrassment of goaltending riches.
Which goalie do you prefer, Luongo or Schneider? Tell us in the comments or tweet @HuffPostBC with #TeamLuongo or #TeamSchneider and tell us which goalie you want to be the Canucks No. 1. You can also vote in our poll below.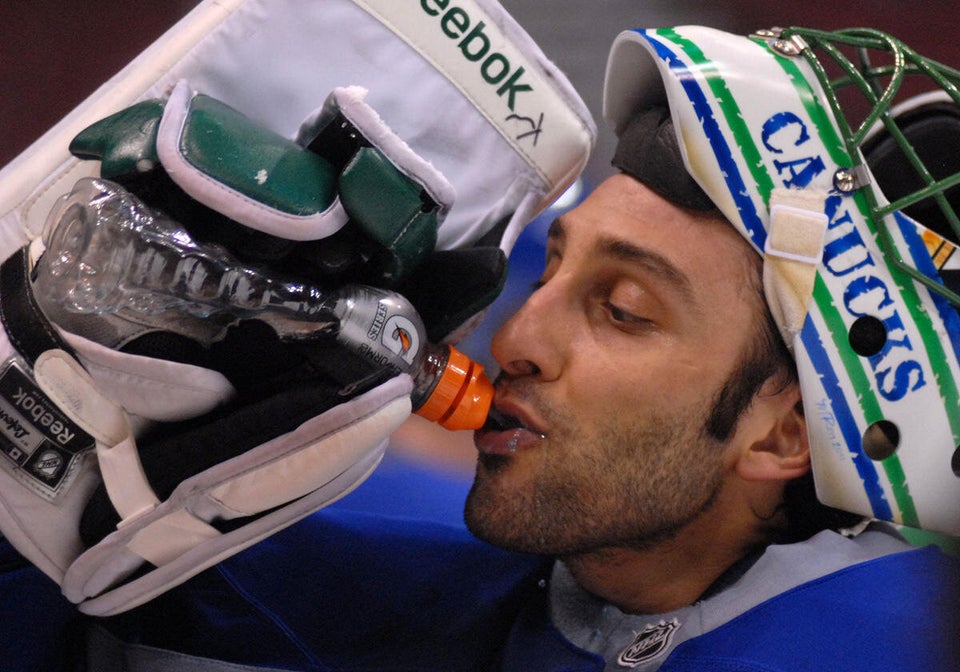 Vancouver Canucks Players 2012/13