Miley has added one more tattoo to her collection -- a miniature of Leonardo da Vinci's anatomical heart.
Kat Von D, celebrity tattoo artist, tweeted an Instagram photo of the 20-year-old's new ink Friday, posting a picture of da Vinci's original next to the one on Miley's right arm.
Miley's tattoo comes amid rumours of a split from fiancé and 'Hunger Games' actor Liam Helmsworth. She was even spotted without her engagement ring, although a recent tweet implies it was just taken in for repairs.
Perhaps Miley and Liam's love will last after all? If not, she had better rethink those matching tats they both have.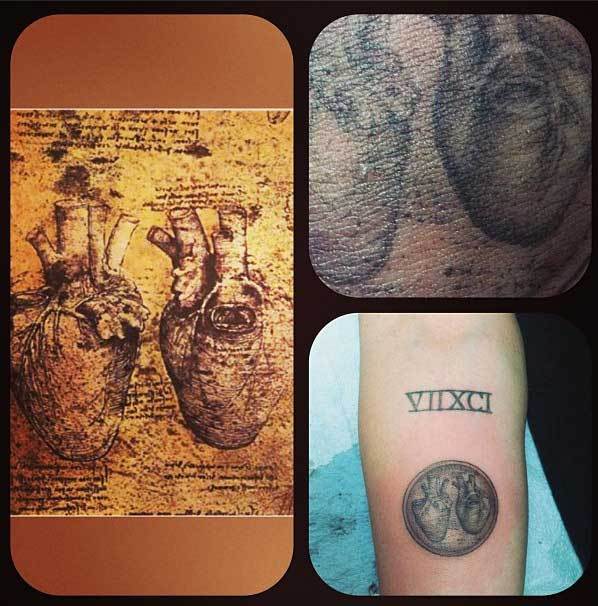 More: The worst celebrity tattoos
The 20 Worst Celebrity Tattoos