Jason Soprovich
Metro Vancouver's most expensive house for sale this month is billed as a seaside mansion with breathtaking, 180-degree views, unlimited ocean breezes and the most spectacular part of all — an eight-figure price tag.
For $28,888,000, you can buy the 8,000 sq-ft. house with four bedrooms and three bathrooms in a prestigious West Vancouver area where the neighbourhood kids windsurf, sail and swim.
If this property's asking price is too out of this world, maybe a spaceship house is more your cup of tea.
On the market for $8 million, the galactic-style house (also in West Van) boasts a curved glass and metal exterior, cathedral ceilings and an "exquisitely appointed" infinity-edge pool to watch the sun set over West End apartment renters.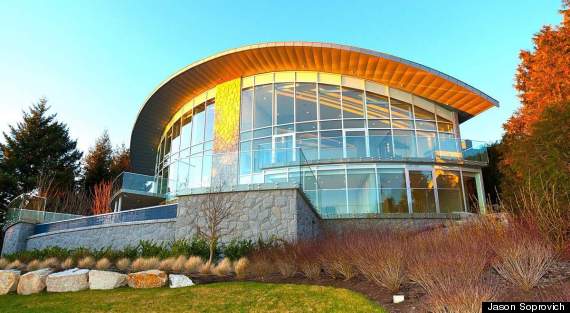 A major U.S. credit ratings agency report this month confirmed Vancouver houses are overpriced by 26 per cent. No surprise for locals here. Perhaps it was the dumpy million dollar teardowns for sale in Kitislano that gave it away.
However, it's may not be all doom and gloom. The province's market is forecast to bounce back in two years, according to a Canadian Real Estate Association report released Friday.
Check out pictures of March's expensive B.C. houses here:
Expensive Houses For Sale In BC (March 2013)