Can Jessica Chastain get any cuter?
Proving that no, she really can't, the 'Zero Dark Thirty' actress posted this photo to her Facebook page on March 18, excitedly posing next to her Yves Saint Laurent Manifesto perfume billboard ad in Paris.
She adorably captioned the pic, "Ok here's pic of me geeking out on my YSL campaign. I was in Paris for fashion week and look what I stumbled upon! It was as tall as a building! It was super embarrassing but I had to jump out of my car and seize the moment. I mean, how many times does a girl get a billboard over the Seine River!?!"
The famously charming Oscar-nominee not only looks great (and apparently, smells great!), but she also wins serious brownie points with us for being such a down-to-earth style star.
How do you like Jessica's photo op?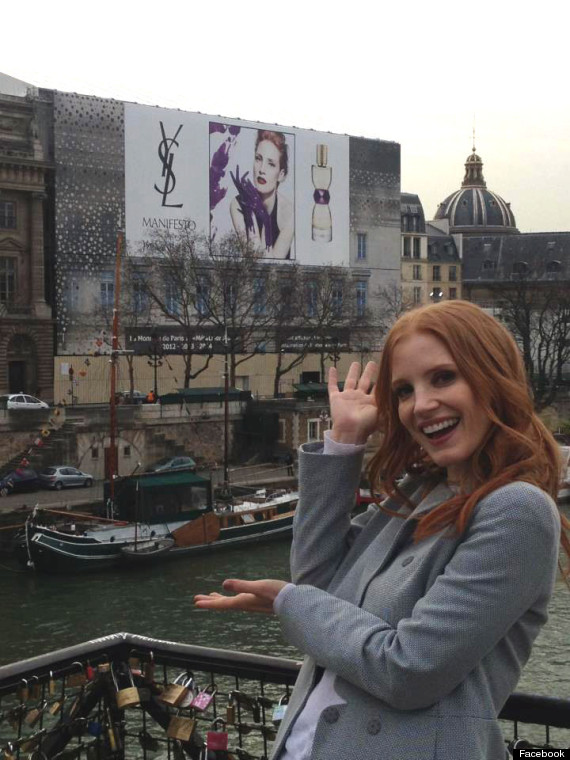 Also on HuffPost
Jessica Chastain's Most Beautiful Moments