It's the not-too-distant future and Sgts. LaJoie and Bourgignon are patrolling the mean streets of Montreal.
Their first call? ANGLO OFFENDERS.
"Tabernac!" one of the officers growls, responding to the call from the police cruiser.
An English dictionary in one of the perpetrator's pockets guarantees him a two-year stint.. in French school.
Of course, the cops turn out to be bumblers of the highest order -- scarcely able to step out of their police cruiser to make an arrest -- but they also manage to turn out a rather sharp little satire on the laws.
Created by Montreal comic Rodney Ramsey, this hyper-fictional portrayal of a city under linguistic lockdown also manages to serve up a side of the usual stereotypes.
Going too far to make a point?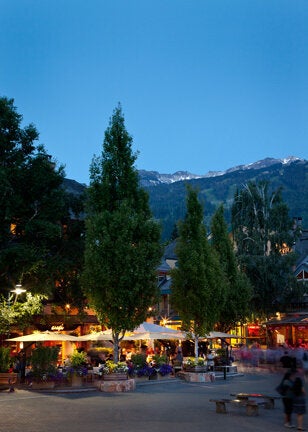 Maclean's Best Restaurants In Canada