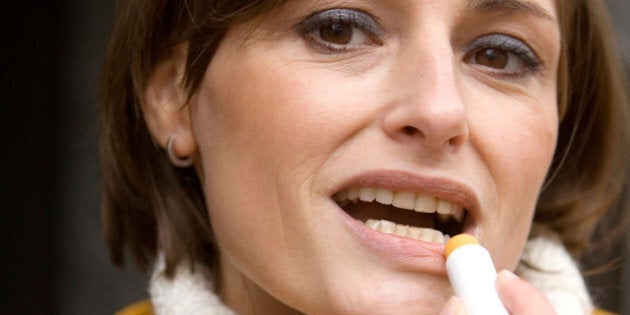 Wearing a hat (or toque) during the winter is unavoidable and with that comes the dreaded hat head hair, in which your perfectly styled coif comes undone in a matter of minutes. We can't wait to say goodbye to hair pressed flat against our skulls.
While we love tights (they are a great alternative to leggings), they can be a pain to put on and frankly, aren't the most comfortable to wear.
The winter doesn't give us too many options when it comes to what we can put on our legs (see tights). All that winter eating can make pants feel tight around the waist. We can't wait until we can wear summer dresses and feel the wind against our bare legs.
Not only do we get hat head, but we also must suffer from static hair. The quickest way to get rid of it is by sprinkling a little bit of water in a brush and running it through your hair. But really, we would rather not deal with it all.
It's not that fun trudging in snow and slush every day in heavy boots. And if we try to wear our cute leather riding boots, they get ruined!
Is it just us or does every city over-salt their streets? Unless we try to jump over pools of salt, our pants and boots are doomed to picking up salt stains that make them look tired and old.
More dry winter skin fixes: