We thought "Here Comes Honey Boo Boo's" Mama June may be turning over a new style leaf after she stepped onto the red carpet at last week's GLAAD awards looking positively glam.
But it seems old habits die hard for the 33-year-old reality TV star. June 'Mama' Shannon was spotted just days after her red carpet debut looking rather unkempt, with her newly-blond hair pulled into a messy ponytail and her face makeup-free. She had also traded in her slinky black dress and diamante jewelry for a pair of black slacks and white runners.
At the LGBT event, June posed and pouted for the cameras, but back on the front steps of her McIntyre, Georgia, home she sipped on soda and, er, dug for buried treasure.
The "Honey Boo Boo" matriarch had recently told the Huffington Post that she'd shed 115 pounds since January of 2011 as a result of the hectic filming schedule, but it doesn't look like her style is going to be undergoing any dramatic changes any time soon.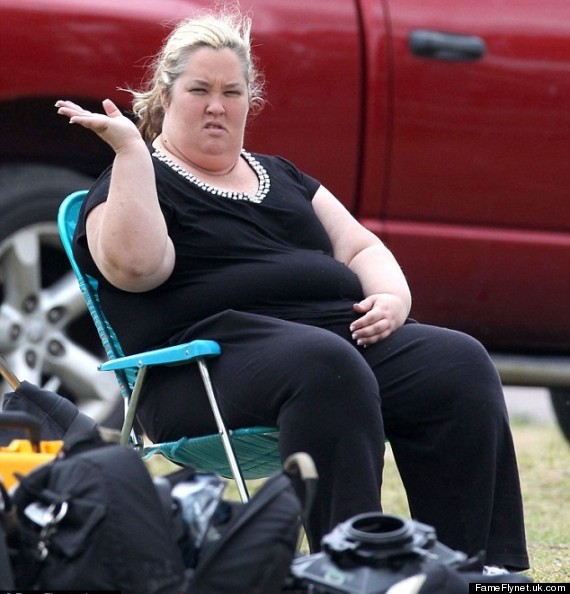 Check out more of your favorite stars with and without makeup: