Mother-to-be Kim Kardashian isn't one to wear frumpy maternity wear.
The stylish reality TV star, who is pregnant with her first child with boyfriend, rapper Kanye West, stepped out in a glamorous white blouse and booty-hugging leather pencil skirt in Beverly Hills on March 21.
Despite the balmy, California weather, Kim accessorized with a black fur stole. Talk about a sexy day at the office!
We love that Kim isn't afraid to highlight her burgeoning belly by choosing outfits that show off her curves.
Even when she covers up her bump (like when she wore a breezy beige dress last week), she still looks sexy and confident.
Making preparations for the upcoming birth (Kim and Kanye reportedly plan to rent out an entire hospital floor for the delivery) must take up a lot of Kim's energy but she still manages to find the time to look stylish.
You rock, Kim!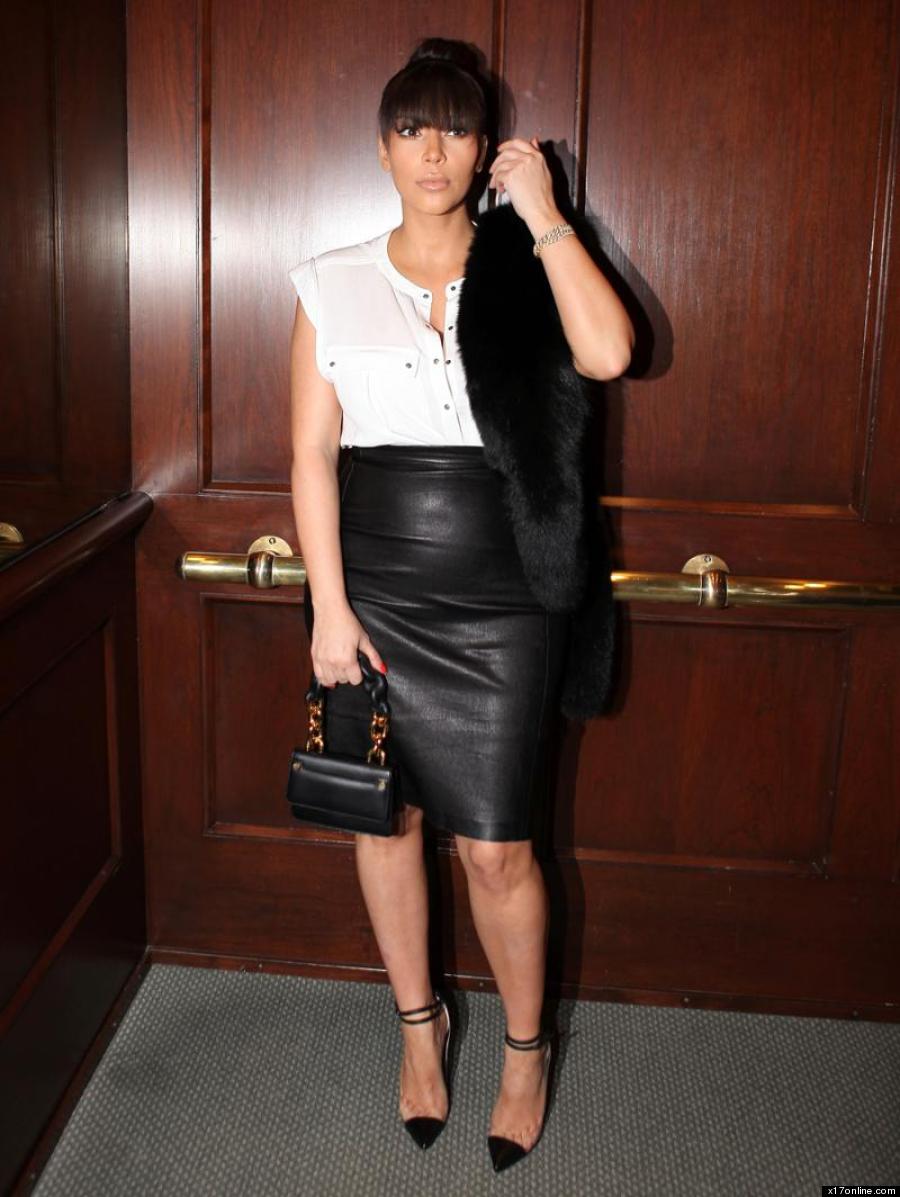 Check out Kim's maternity style
Kim Kardashian's Maternity Style