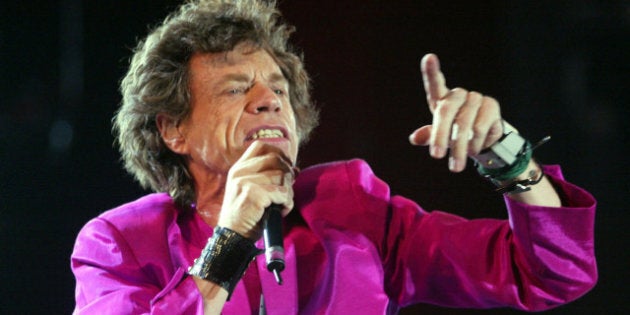 Ticket scalping. It's the bane of concertgoers everywhere unless you're the one with the extra money to pay triple face value to get into your favourite band's sold-out show.
Does Michael Cohl, the super-promoter responsible for world tours from the likes of The Rolling Stones, Michael Jackson, U2, The Who and Barbra Streisand ever think scalping will be snuffed out?
"No," Cohl says frankly. "I don't think it'll ever happen. I'm sure they were scalping tickets to the lions and the Christians."
For Cohl, the former chair of concert giant Live Nation and current head of theater and concert promotion company S2BN Entertainment, scalping is the result of a mistake — band's didn't charge the right amount for their tickets the first time around.
"I think that's an accident when they do it [charge an amount that scalpers can exploit]," says Cohl, who'll be doing a celebrity interview as part of Canadian Music Week in Toronto on Friday, March 22. "But I think everybody tries to charge as close to market as they can. Very, very rarely do you find bands under-pricing."
These days Cohl's mostly focused on theater promotion, shepherding the likes of "Rock Of Ages: The Musical" and the much-mocked "Spider-Man: Turn Off The Dark." In particular, "Spider-Man" has experienced nearly unprecedented success on Broadway after a bumpy start in 2010. In 2012, it was nominated for multiple Tony Awards and has become a huge, ongoing financial success.
"In the end, the press said it was a [rotten] apple and they were wrong," Cohl says of the play which features music by U2. "The press said it sucked and the people said it didn't suck. I remember when I was much younger there were a whole lot of bands the press constantly didn't like. And most of the concerts we did in Toronto -- Toronto was my base for years -- but bands would come in and get terrible reviews time after time after time because somehow the critics thought it was their job to criticize and slag people rather than to appreciate. One of the critics down here called Spider-Man 'vulgar' before it even existed. How did that happen?
"So, yeah, 'Spider-Man' was a huge underdog. It was dragged left right and center, it was put to dead more than anything ever... and it's had a great run. We've had the top 20 highest grossing shows of all time, we're in our third year, we're doing a million plus each week, we're having great success and we're getting ready to take it all over the world now."
Cohl was one of the foot soldiers in Toronto for decades whose work contributed to the city's present position as one of the top concert markets in North America. He booked bands in venues big and small across the city and has stories about pretty much all of them.
He was at the infamous El Mocambo club show The Rolling Stones played in 1977, some of which ended up being recorded for the beloved "Love You Live" album. It was also during the period where guitarist Keith Richards got busted for heroin possession in Toronto.
"Yeah," starts Cohl. "[That show] was primarily led by Donald K. Donald [Tarlton] from Montreal, but I helped him with the local arrangements and some of the local stuff. It was a great show. I had fond memories. I found a friend of mine asleep, he was so tired and had way too much to drink so I found him asleep in the middle of the El Mocambo in the middle of the show. Of course, then there's the other side of the legal problems and we got dragged into that in a way and that was horrible. Overall, it's one of those mixed reaction memories."
Now for sale, the Rock Pile, which became the Concert Hall and then the Masonic Temple, was another venue Cohl spent many a dark night in.
"Yeah, we did lots of shows there and I saw lots of shows there," says Cohl. "I saw Frank Zappa and the Mothers of Invention there, I saw The Who there. I mean, there were some incredible shows there... incredible."
Article continues after slideshow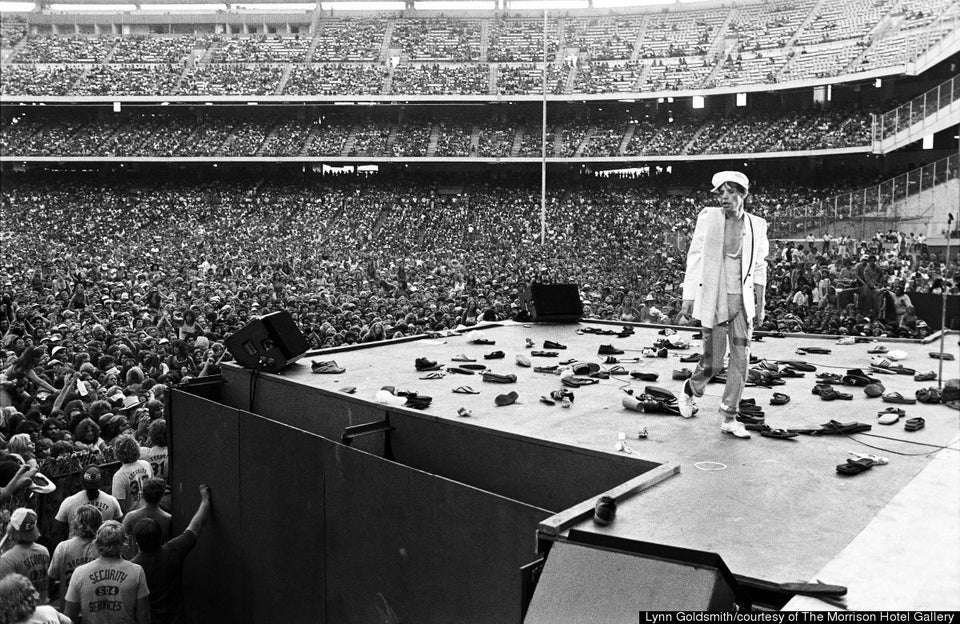 Perhaps Cohl's biggest venture in Toronto was with the Stones in 2003 for Molson Canadian Rocks For Toronto — better known as SARSstock — which drew 450,000 people to Downsview Park for a massive benefit show featuring the Stones, AC/DC, Rush, Justin Timberlake and more. It was the largest outdoor ticketed event in Canadian history and it begs the question, "Why hasn't Toronto hosted anything else like this?"
Chicago has Lollapalooza, then there's Coachella and Bonnaroo. It just seems peculiar that a market as big as Greater Toronto can't host its own annual Glastonbury-type music festival. Cohl says it's just a matter of time.
"Those events, they [mostly] don't take place in big cities, they take place outside of big cities," says Cohl. "And so the better question would probably be why doesn't the region have one? And I think it's just because North America is slower to develop the festival business. But it's coming. Not by me. But I'm sure it's coming. It's coming, don't worry. Somebody will come up with it."