Fashion lovers went to the shows at Toronto Fashion Week Fall 2013 expecting to see beautiful clothes but they also got extra eye candy when actors Shane West, Elisha Cuthbert And Jessica Lowndes joined the crowd.
Fashionistas tweeted their excitement when they spotted "Nikita" actor (and "Walk To Remember" heartbreaker) West sitting among them at the Rudsak Fall 2013 collection.
One woman tweeted:
"Loving that I just spotted Elisha Cuthbert, Shane West, and Jessica Lowndes all repping at #wmcfw #toronto."
Others grabbed West after the show for a photo-op including fashion critic Derick Chetty who tweeted:
"@shanewest_1 with fan @Tirobinson backstage @WMCFashionWeek pic.twitter.com/GwqOjgptYO"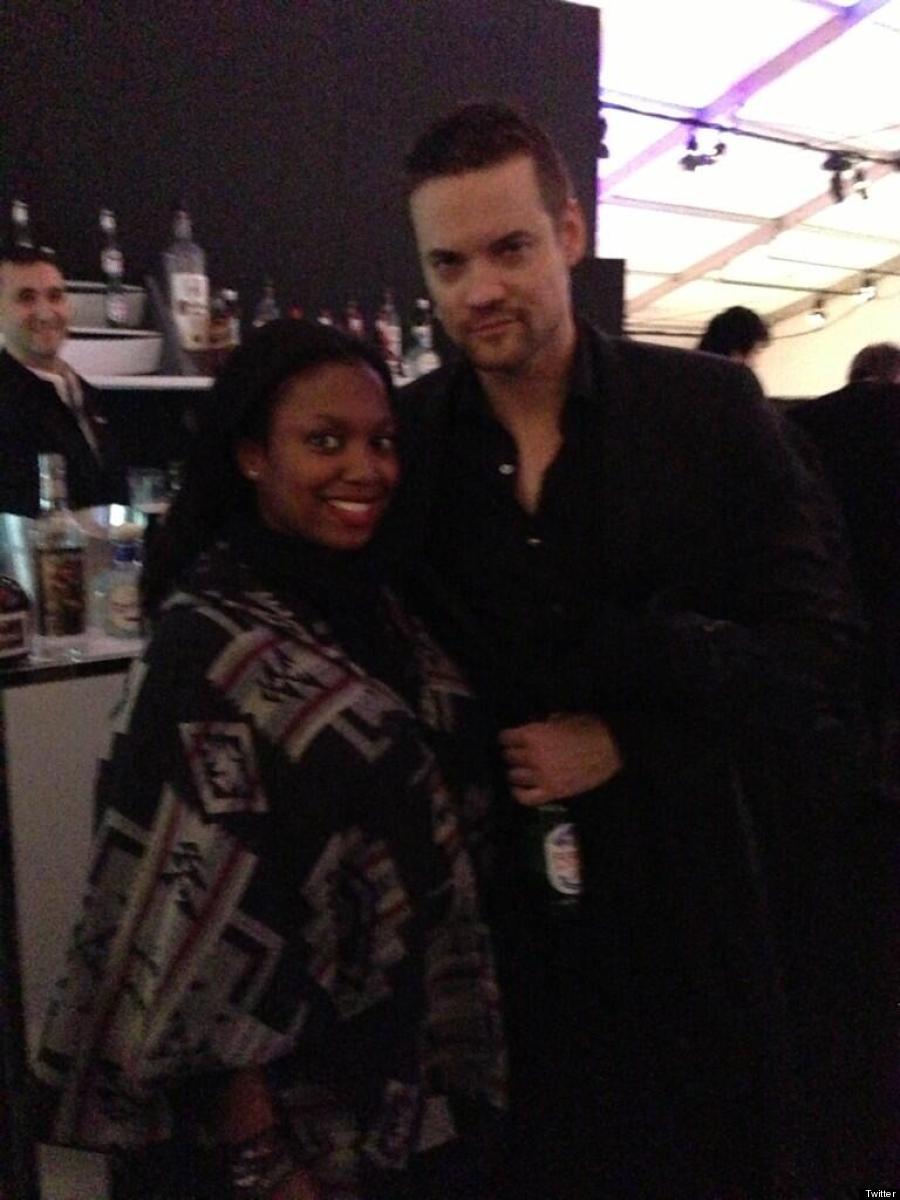 West also expressed his excitement to be at the Rudsak show with a tweet:
"Great beginning to the night at Fashion Week in Toronto #Ruksak :)"
Former "24" star Elisha Cuthbert also got her fashion fix in the white tents at David Picault Square.
The blond beauty wore a flower print silk blouse underneath a tailored red blazer at the VAWK show.
A Cuthbert fan tweeted a photo of the Canadian actress in the middle of a red carpet interview.
"Looking good @derekdotto with Elisha Cuthbert at Vawk #wmcfw pic.twitter.com/blJAtsZnox," they tweeted.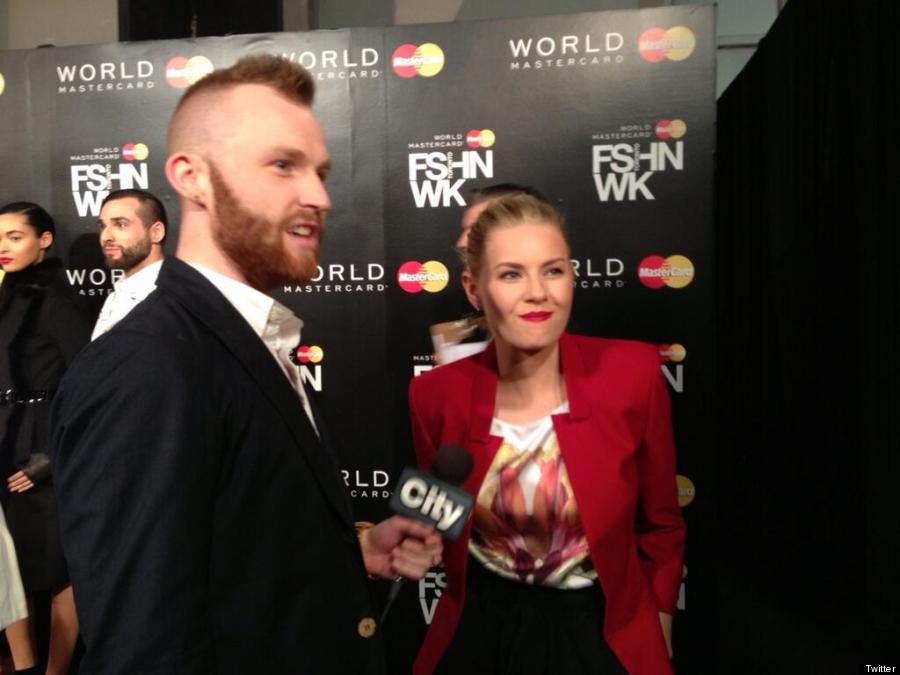 And now that "90210" has been cancelled, actress Jessica Lowndes has a lot of free time on her hands, as she was seen hitting up the Rudsak show in a cute black and white look.
ET Canada took a photo of the actress and tweeted:
"@ETCanada: Another look at the beautiful @jessicalowndes at the @rudsakcanada fall 2013 show. #mnyeyespy "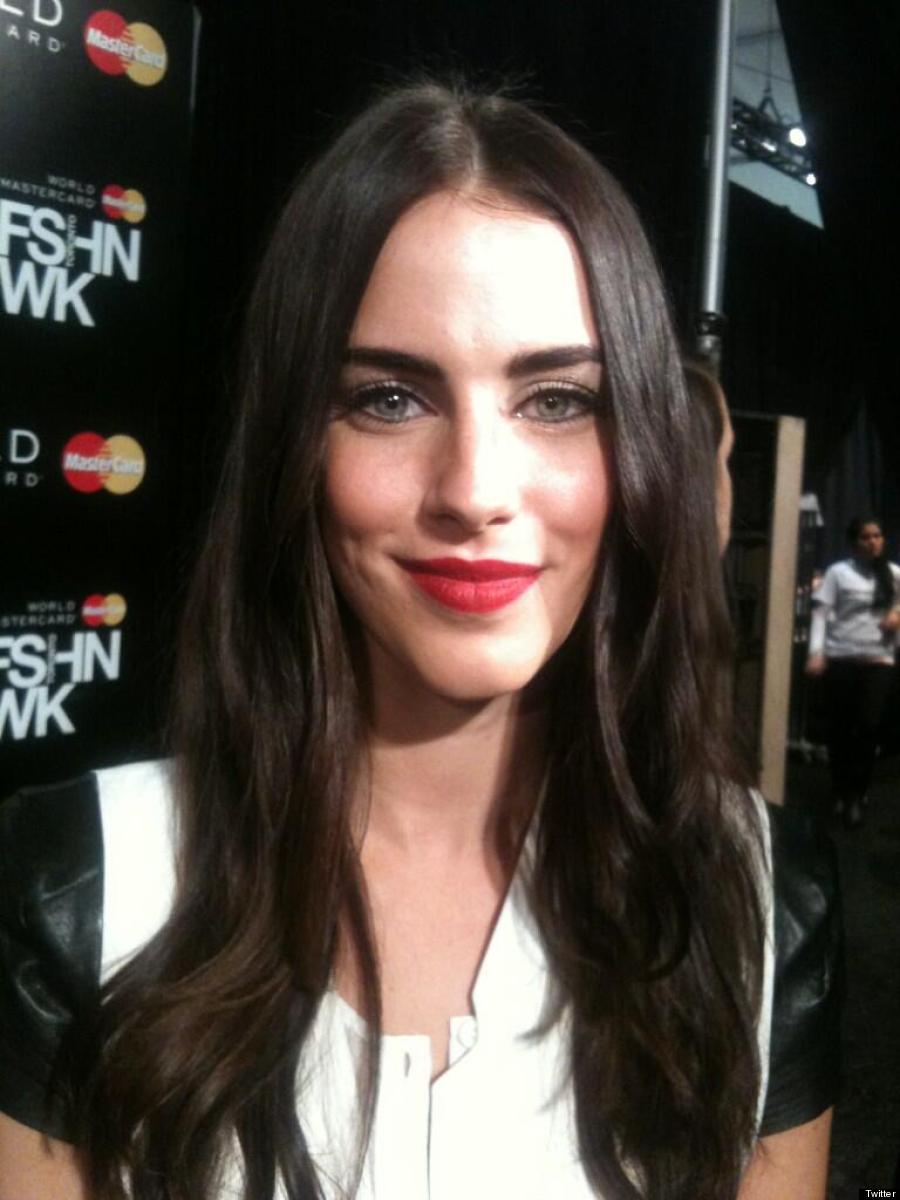 But there was one surprise guest who really caught the fashion elite off-guard: "Bachelor Canada" hunk Brad Smith was seen at the Heart Truth Fashion Show!
An observant fashionista tweeted:
"Spotted! Bachelor @bradcsmith in the front row @TheHeartTruthCA show @WMCFashionWeek #wmcfw #swoon!"
See more looks from Toronto Fashion Week:
Toronto Fashion Week Fall/Winter 2013