It's a nail-biter of a time for both Game of Thrones and NHL fans.
The third season of HBO's acclaimed adaptation of the 'A Song of fire and Ice' series will (finally) air this Sunday. Meanwhile, NHL teams are battling it out to see who will go to next month's playoffs.
What's a fan to do? Turn NHL teams into Game of Thrones house sigils, apparently.
Check out his banners below and tell us in the comments: What are you more excited for, the playoffs or the new Game of Thrones season?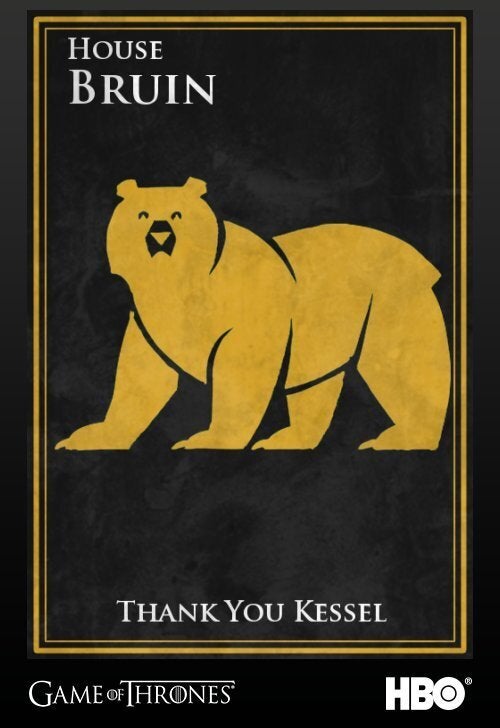 NHL Teams As Game Of Thrones Houses