What are you trying to hide, Angelina Jolie?
The actress was seen sporting a very loose monochrome outfit (and a new engagement ring), reminiscent of the goth days of her youth on March 27.
The 37-year-old actress was returning from her United Nations visit to the Republic of Congo and Rwanda, where she met with girls and women to spread awareness about sexual violence in war zones.
Angelina covered up her famous figure in a roomy, black sheer top and matching skirt underneath a black tuxedo blazer. But there were some hints of colour; Jolie accessorized with two gold necklaces.
And speaking of jewelry, whatever happened to the gigantic engagement ring that fiancé Brad Pitt gave her? All we know is that the proud parents-of-six aren't married –yet.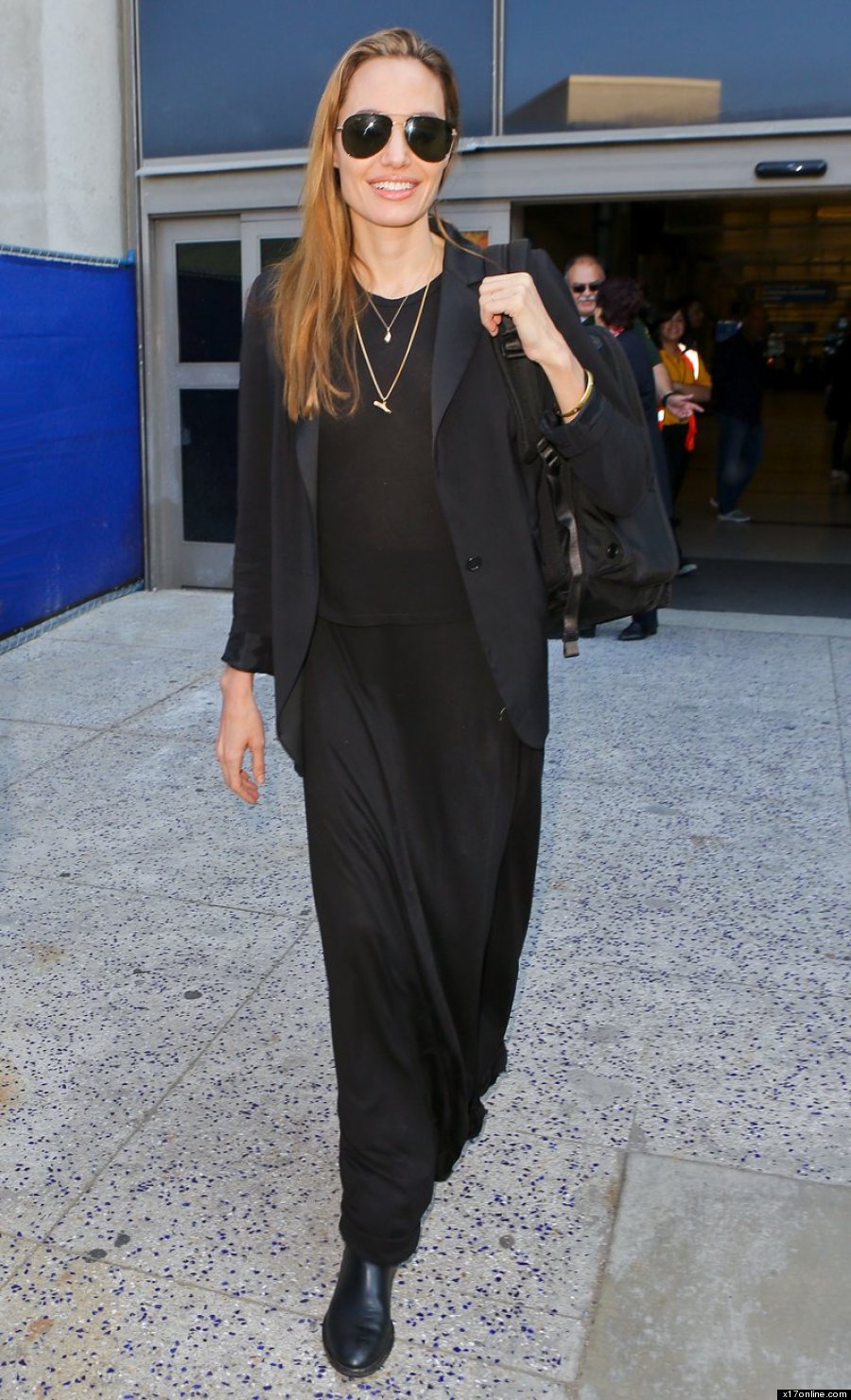 Also on HuffPost