 Sansa and Arya Stark are all grown up!
Turner, 17, and Williams, 15, looked older than their years in their respective sexy looks.
Sophie brightened up the red carpet in a colourful floral cocktail dress underneath a black blazer. She topped off the look with cute seafoam green heels and let her gorgeous red hair down around her face.
That didn't stop Maisie from trying to upstage her on-screen sister; the adorable teen wore a sheer purple frock with embroidered flowers and a pretty sash.
But what we really noticed was Maisie's long, wavy hair! The actress' "Game Of Thrones" character Arya has a super short haircut, which makes people mistake her for a boy. There's definitely no way people will think Maisie's a boy in that dress!
The girls aren't the only "Game Of Thrones" cast members to have completely transformed on the red carpet. Gwendoline Christie, who plays the armour-clad Brienne, was barely recognizable when she showed off her gorgeous looks a couple days ago.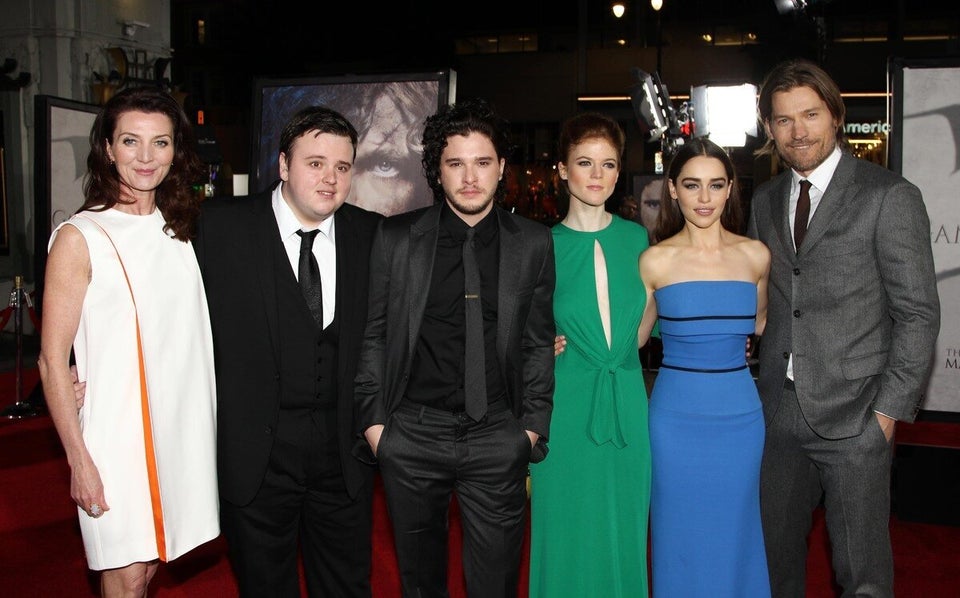 Game Of Thrones Premiere Red Carpet