Twitter/Ireland Baldwin
Ireland Baldwin should thank her famous parents for passing on good genes!
The 17-year-old model, who's the daughter of actors Alec Baldwin and Kim Basinger, posted a photo of herself on Twitter, showing off her radiant skin.
Ireland joked about the photo saying "I look like I'm 4 with no makeup and these braids."
While she doesn't quite look like a little kid, the teen was able to let her young age shine through without a hint of makeup on.
It's no wonder then that the 6'2 stunner has recently signed with IMG Models and Two Management.
We're happy to hear that Baldwin isn't letting her past family drama get in the way of her budding career. (Remember the infamous angry voicemail that her dad Alec left for her when she was 11?)
However, just because she has famous parents, that doesn't mean she's above taking bikini selfies of herself on Twitter à la Paulina Gretzky.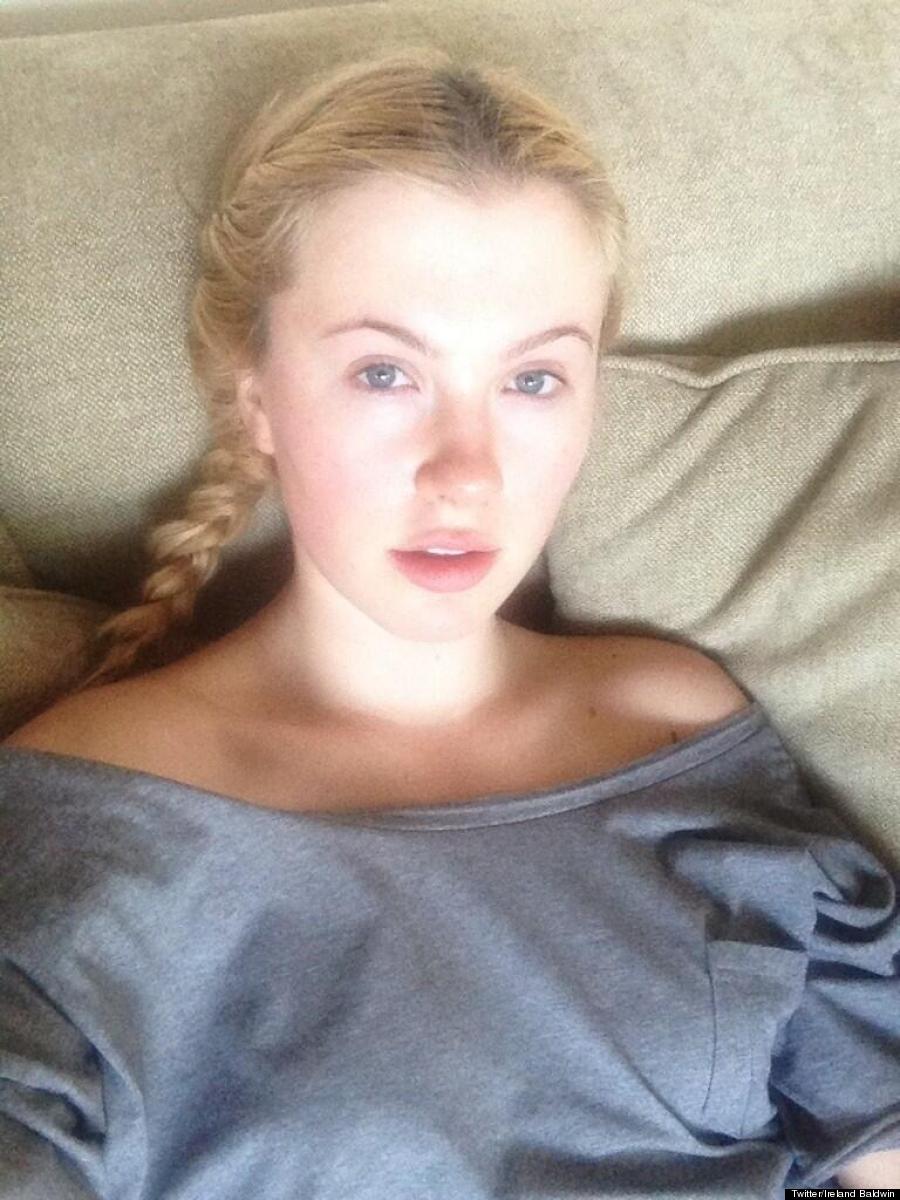 Also on HuffPost