 The Toronto Maple Leafs have been given permission by the Calgary Flames to speak with goaltender Miikka Kiprusoff's agent, according to several media reports.
The Leafs have already discussed a contract extension with Kiprusoff's representatives, say the reports.
However, Hockey Night in Canada's Elliotte Friedman tweeted that Kiprusoff "cannot officially receive an extension until July 1."
The news comes despite Kiprusoff reportedly telling Flames general manager Jay Feaster he will not go to new team if traded due to family reasons.
Kiprusoff has one year remaining on his contract with the Flames at $5,833,333 U.S.
From the onset of this season, Leafs GM Dave Nonis made no secret of his desire to add a veteran netminder to go with James Reimer and Ben Scrivens.
He suggested as much during an interview on Hockey Night in Canada Radio in January.
Down year for Kiprusoff
The 36-year-old is 6-9-2 in 17 games this season in Calgary, registering a 3.52 goals-against average and an .873 save percentage. He has spent the last nine seasons with the Flames
For his career, the Finnish native has a record of 317-208-7-64, a .913 save percentage and a 2.48 GAA with the Flames and San Jose Sharks, who originally drafted Kiprusoff in the fifth round (116th overall) of the 1995 draft.
After finishing the 2005-06 season with a 42–20–11 record and a team record 10 shutouts, Kiprusoff won the Vezina and William M. Jennings trophies.
It's been a busy five days for Feaster. On Monday, he dealt defenceman Jay Bouwmeester to the St. Louis Blues for a conditional first-round draft pick, defenceman Mark Cundari and Swiss goaltender Reto Berra.
But his biggest trade occured last Wednesday when he traded away franchise player Jarome Iginla to the Pittsburgh Penguins for college forwards Kenneth Agostino and Ben Hanowski, along with Pittsburgh's 2013 first-round pick.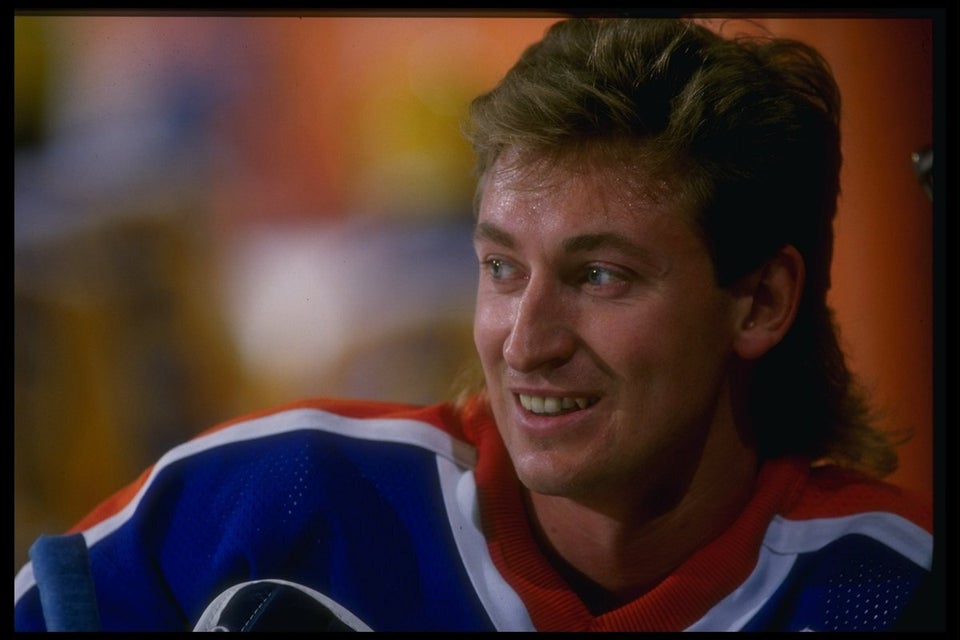 Saddest Moments In Alberta Sports Since Gretzky