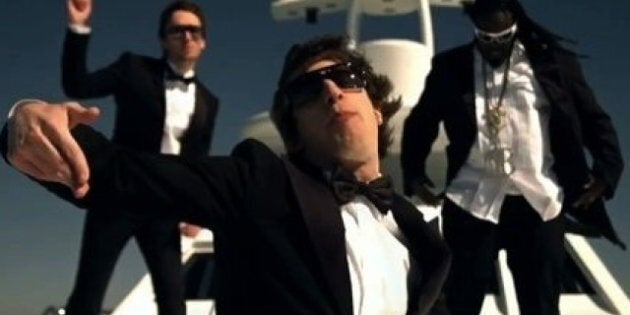 'Tis April Fools, a day for pranks, fake news and overwhelming paranoia that everything you hear and read will be a lie.
Fortunately, there's an upside: lists such as these, which serve to remind us that screaming "April Fools!" after scarring someone indefinitely barely counts as entertainment, especially compared to, say, the amusing amalgam of comedy and music.
Though this crossover is hardly new, over the last few years we've witnessed the music/comedy artform evolve exponentially. And thanks to the Internet these efforts are more accessible than ever due to these videos' inherently viral nature. After all, Lonely Island's "Lazy Sunday" put YouTube on the map.
So rather than fake headlines about Justin Bieber — which could never compete with real headlines about Justin Bieber (seriously, did you read the latest thing about his monkey?!?) — we're using April Fools to celebrate what's actually funny, from Aimee Mann cleaning houses on "Portlandia" and Blake Shelton clucking folk on "Jimmy Fallon" to the music/comedy mashups of Sarah Silverman, Lonely Island and 'Weird' Al. So enjoy or we'll saran wrap your toilet seat.