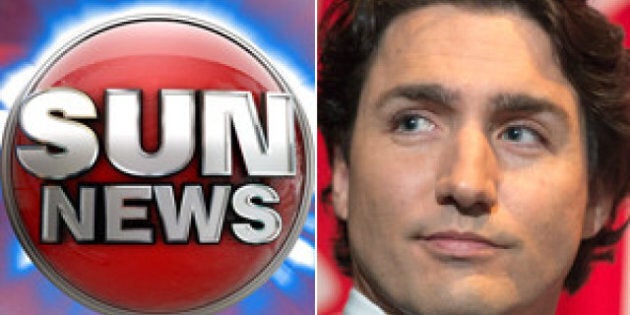 The endorsement tellingly came in an April Fools' Day editorial from a media organization known for its unwavering support for the Conservative Party and Stephen Harper.
"In reviewing Justin Trudeau's run for the Liberal leadership, we have come to realize that he cannot be simply dismissed as a Shiny Pony," the editorial reads. "Stardust is the elixir this country needs, and only Justin Trudeau has such wizard-like magic in his wand."
"I used to think Sun Media had a few brains but I guess I was wrong. You now say that you are going with Trudeau, from here on in I will not support Sun," wrote one "top commenter."
Another wrote: "This has me not following Sun Media. You do know how to lose readership. Lack of brains or what?"
To be fair, the editorial does take the Tories to task on the totally legitimate grounds that deficits have ballooned under the formerly fiscally-conservative party. Then again, the piece ends with reference to Trudeau as the "great and powerful Oz," so it seems fair to enjoy a chuckle at the expense of those who were fooled.
Some users on Twitter also fell for the joke, but more seemed to see the gag as an opportunity to lob insults at Sun. You can read some of the best tweets in the gallery below.