It's been a year since the Calgary Zoo welcomed three Amur tiger cubs and one year later, the young cats have lost none of their playfulness or cuteness.
The zoo celebrated Kira, Samkha and Vasili's first birthday, throwing them a party over the Easter weekend, complete with a paper mache, three-tiered birthday cake containing tiger treats, the organization said.
Story continues after slideshow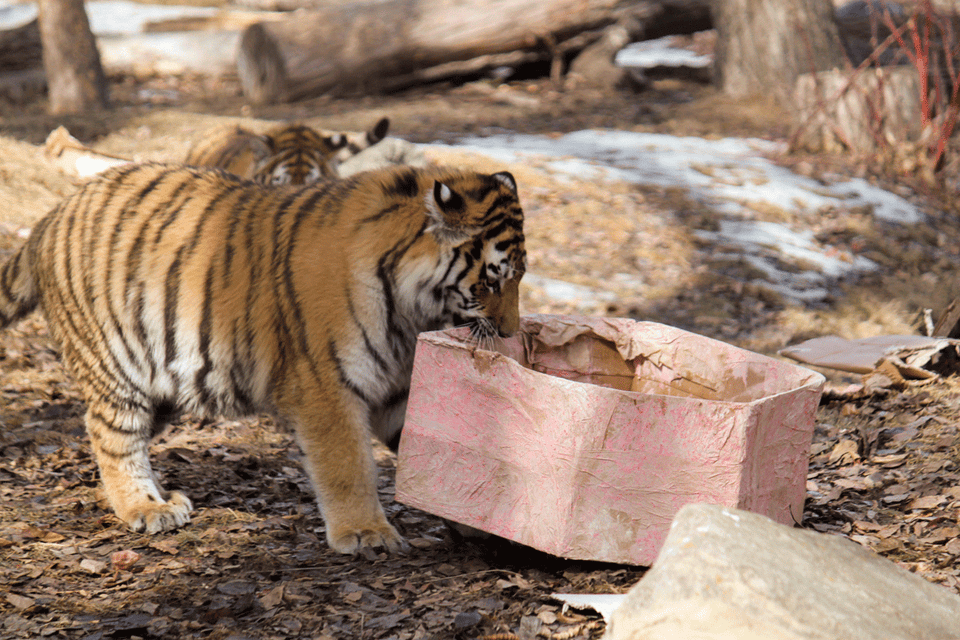 Calgary Zoo Tigers Turn 1
The cubs were kept out of the public eye at first but started making public appearances last summer.
They weighed only 750 grams at birth.
There are only 350 to 400 Amur tigers left in the wild, said the Calgary Zoo, adding the three Calgary cubs represent about one per cent of the entire wild population.