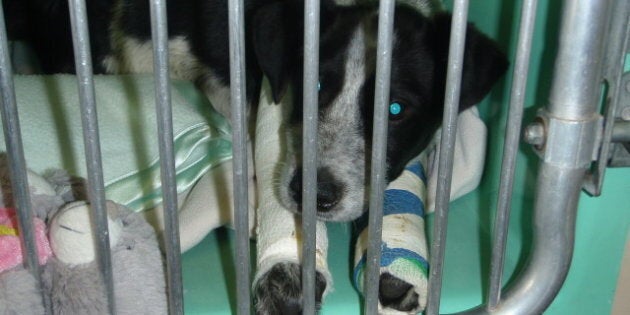 RCMP have charged a Turner Valley man in connection to a brutal attack on a puppy.
William Daniel Goyette has been charged with animal cruelty, after a 12-week-old puppy was found with three broken legs and a broken jaw, police say.
Alberta SPCA originally investigated the case on March 13, but because of the severity of the injuries the RCMP was asked to take over the matter.
The investigation revealed that the dog was allegedly punched, kicked and thrown up to five feet.
Story continues after slideshow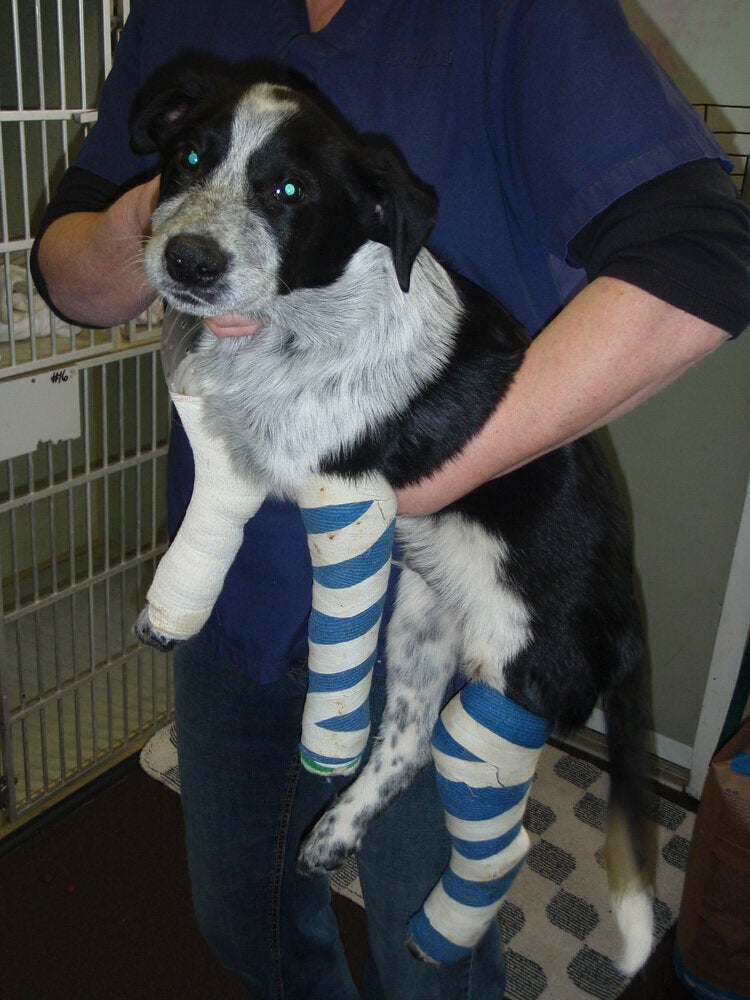 "The assault on the animal was witnessed by at least two other people (residents of the home). There was a third person who had come to realize the animal was, in fact, injured, and encouraged the owner to take it to the vet," said Const. Andrew Cross to the Edmonton Journal.
The dog survived the attack and was treated by a local veterinarian. Diamond Valley Veterinary, where the dog was treated, said the dog's front legs had plates put in them because the breaks were so bad.
The animal required significant surgery, and has been seized by the SPCA .
RCMP say the dog is doing well.
Nineteen-year-old Goyette is scheduled to appear in court on April 12.