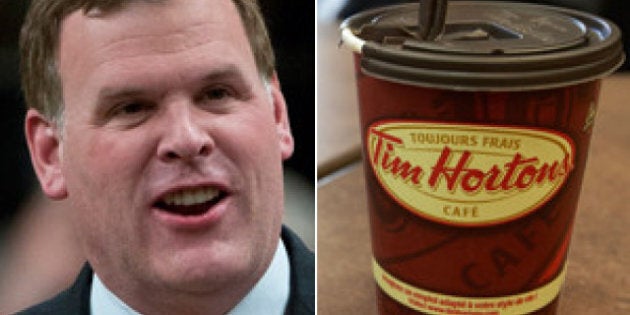 The Tory appetite for Tim Hortons photo-ops knows no bounds, or borders.
Foreign Affairs Minister John Baird posed with the Canadian coffee and his counterpart from the United Arab Emirates, Abdullah bin Zaid, in Abu Dhabi on Tuesday.
In a statement, Baird said the meeting will "strengthen and re-energize the Canada-U.A.E. relationship'' as part of a strategic partnership.
The meeting marks the end of a spat between Canada and the UAE started in 2010 when Canada refused to grant more air routes to the Emirates and Etihad, the nations' major airlines.
That led the Gulf state to boot Canadian soldiers from a military base used to stage missions in Afghanistan The UAE also imposed strict visa requirements on Canadian visitors.
Story continues below photo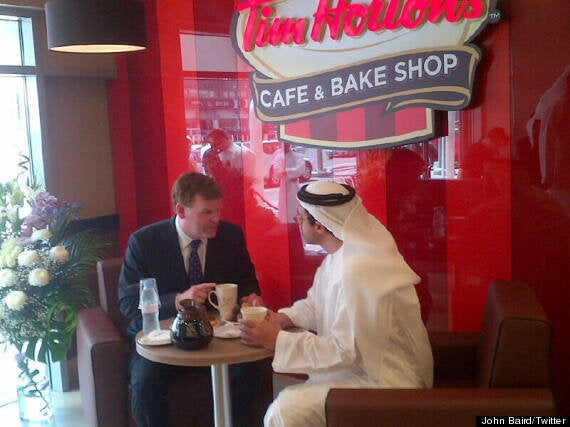 While the Tories have long exhibited a public love for Tim Hortons and the "everyday Canadian" values the coffee chain apparently represents, the Conservatives' increased use of social media is new.
When the prime minister posted photos and videos of a day in his life in January, many noted the change in the Tories' web strategy. Some commentators suggested the move may be motivated by Liberal leadership front-runner Justin Trudeau's perceived strength with young people and his significant social media following.
While the Tories have been widely-praised for their new strategy, the Timmies photo-ops show the party still tends to fall back on tired old tricks. The Conservatives have easily generated as many negative headlines with their Tim Hortons obsession as positive ones, and Canadians are smart enough to know that just because you pose with a double double in the daylight doesn't mean you're not having foie gras for dinner.
Do you think it's time for the Tories to find a new favourite photo-op? Share your thoughts in the comments below.
With files from The Canadian Press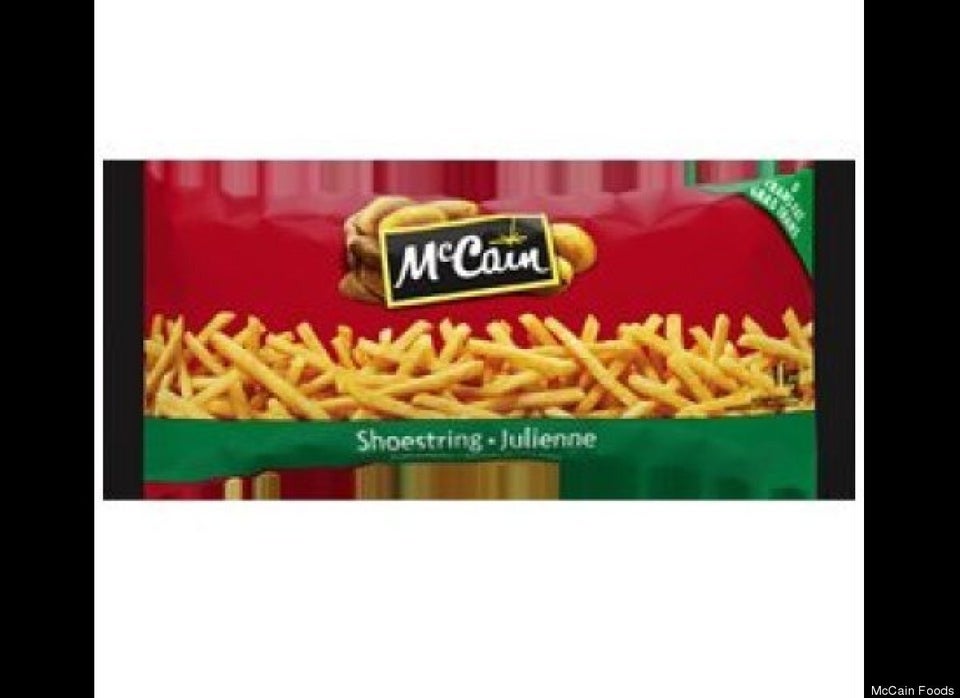 Canadian Food 'Hacks'