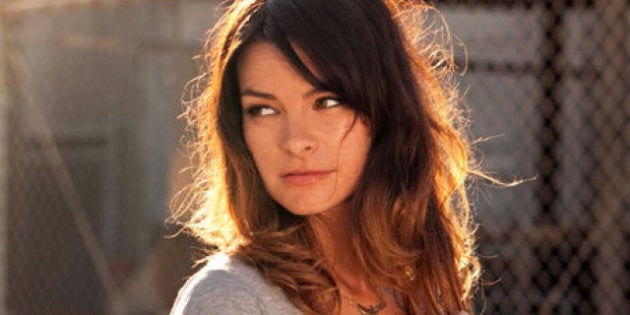 Some may think blogging and tweeting is a fun way to waste some time.
For Edmonton-born and former Calgary resident Kelly Oxford, it's been her ticket to being a Hollywood insider.
Story continues after slideshow
"I was completely happy being the stay-at-home wife in Calgary and driving [husband] James to the C-Train station every morning and picking him up and picking up the kids and taking them to school and hanging out in Superstore … writing about something that I saw at Superstore that was ridiculous, posting a picture from the drive – that was my life," she told The Globe.
"I was totally fine with it. And then all of a sudden I get this opportunity and I get these agents calling me."
Oxford joined Twitter in 2009 and slowly started building a following by simply tweeting pedestrian thoughts of a stay-at-home mom through a unique mental filter made of equal parts wit and insight.
"DETAILS: In your new memoir, Everything is Perfect When You're a Liar, you write about how badly you wanted to be famous as a teen. Have you had your "welcome to Hollywood" moment yet?

KELLY OXFORD: When I shop for events, I try to find the outfit of the girl I imagine Rihanna would hit on if she were picking up a girl that night. So I bought this dress and I went to a party at the Chateau Marmont—and Rihanna was there. I went over to her to ask if she liked my dress, and she spun me around and said, "Mmmhmm, girl, you have a nice ass." Then I blacked out.
"I think I made a decision early on that I'm just going to be totally honest, and if that means some people are turned off, then I guess they're turned off," she told HuffPost.
"People are so busy putting on a good face for everyone, it feels good to just accept that some of my thoughts aren't palatable. I wrote with a pseudonym for so long, this feels so much better."