The 32-year-old "Keeping Up With The Kardashians" star, who is expecting her first child with boyfriend Kanye West, strolled around Paris on April 2 in a loose, belted coat over a white blouse, black leggings and comfy flats.
Perhaps Kim is finally realizing that it's easier to wear clothes that are comfortable and don't strain the feet!
Kim's flats are definitely a wise choice, as she was spotted shopping up a storm in the City of Lights. All that walking must be tiring!
We bet Kim can't wait for the baby to arrive come July, when she can hire a nanny to help her out. Check out Kim's maternity style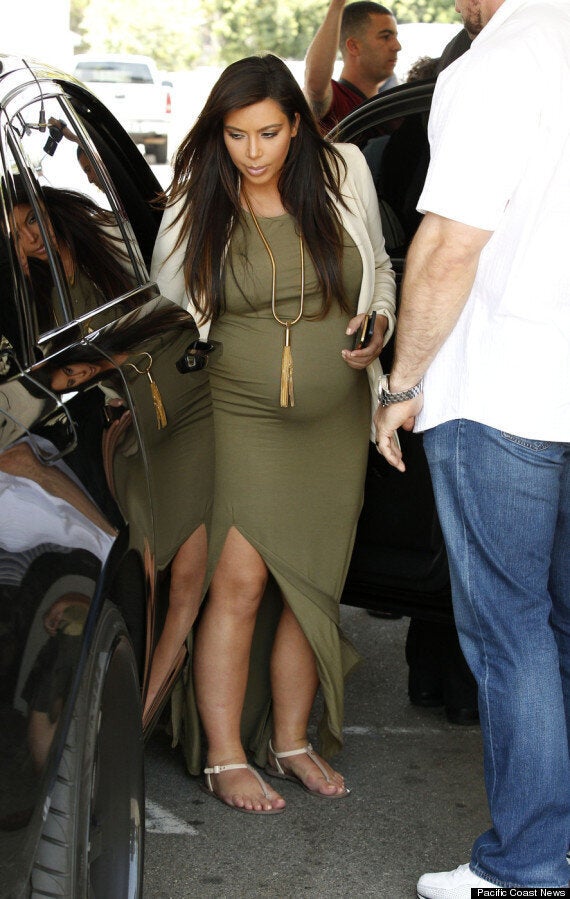 Kim Kardashian's Maternity Style