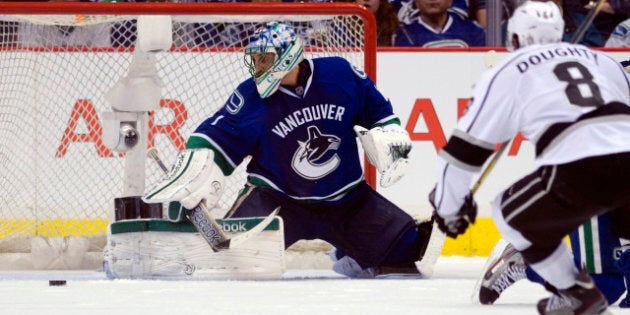 Roberto Luongo's name is heating up in trade rumours as time ticks closer to the NHL's trade deadline, 12 p.m. PT on Wednesday.
The Vancouver Canucks goaltender has been a constant feature in trade rumours as teams look to shore up their rosters for the playoffs. Any team acquiring Luongo will have to absorb a lengthy contract with a $5.3-million annual cap hit, CapGeek.com reports.
Here are a few places Luongo could land come the trade deadline:
Toronto Maple Leafs: the Leafs have been in the mix for the netminder for some time. General Manager Dave Nonis addressed the rumours as recently as Monday, though he also played down the possibility of acquiring him or Calgary Flames goaltender Miikka Kiprusoff by the deadline, The Toronto Star reported. Toronto seems an attractive destination mostly because of what the Leafs could send back in return. Centreman Nazem Kadri figured prominently in trade rumours earlier this year, as did centre Tyler Bozak, but there is as yet no certainty that Luongo will make his way to the Air Canada Centre.
Tampa Bay Lightning: It's been two years since the Lightning made it to the Eastern Conference final, only to bow out to eventual Stanley Cup champions the Boston Bruins. The Lightning have underwhelmed since then, falling to second-last in the eastern conference this season. It's no secret that Luongo wants to go back to Florida, where he played for the Panthers from 2000 to 2006, and if Tampa acquired him it could cost the team a roster player and a prospect, but they'd also be more assured in goal, which remains one of the team's weak spots.
Philadelphia Flyers: The Broad Street Bullies are weak at the back due to injuries to Braydon Coburn, Nicklas Grossman and Andrej Meszaros, and they're simply uncertain in net with the inconsistent-yet-expensive goaltending of Ilya Bryzgalov. Luongo has also been criticized for inconsistency, but even his pratfalls can't match Bryzgalov's in the 2012 playoffs, when he let in an average of almost four goals (!) per game. Philadelphia would no doubt love to have a goaltender of Luongo's calibre at the back, but against their better judgment, they're already committed to Bryz for the next seven years at $5.6 million per.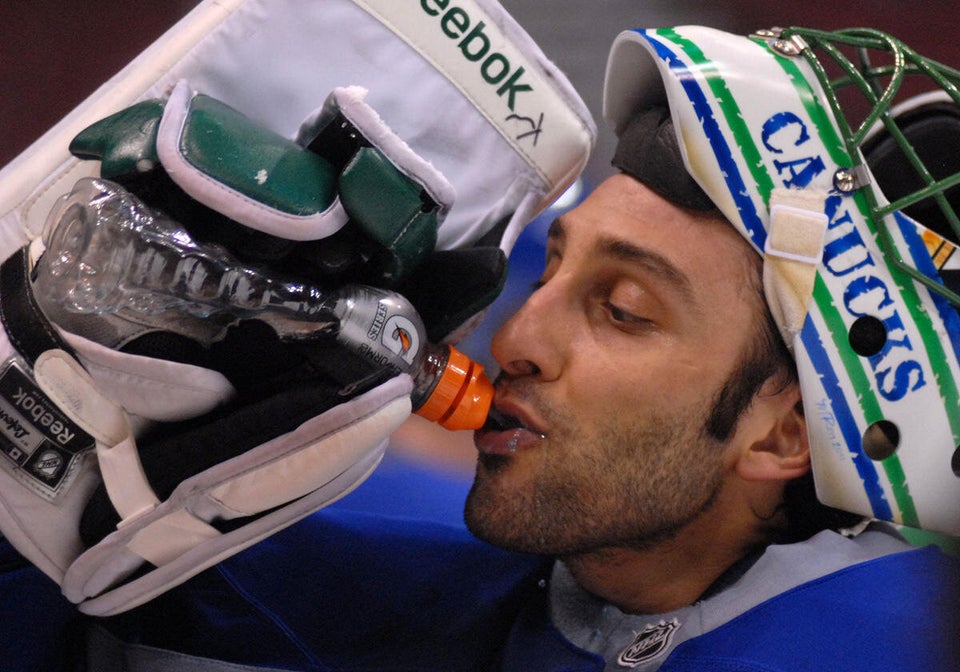 Vancouver Canucks Players 2012/13