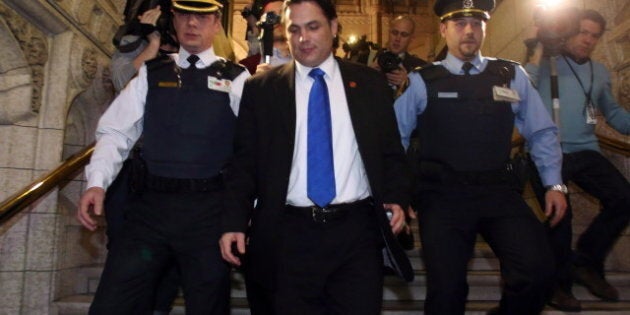 Embattled Senator Patrick Brazeau took to Twitter early Tuesday morning to gloat about how he "played the media" with an April Fools' Day joke that went over like a lead balloon.
Then, hours later, he apologized for suggesting he would resign his seat in the Senate.
Brazeau caused a minor fuss on Monday night — well past the noon cutoff for April Fools' shenanigans — when he tweeted that he would "step down" from his position the next day.
Hours later, Brazeau seemed to imply it was all a joke.
"No, I played the media," he responded in a tweet that has since been deleted.
On Tuesday afternoon, Brazeau returned to Twitter to apologize for his joke, which he described as 'tasteless.'
See reaction to Brazeau's tomfoolery in the gallery below.