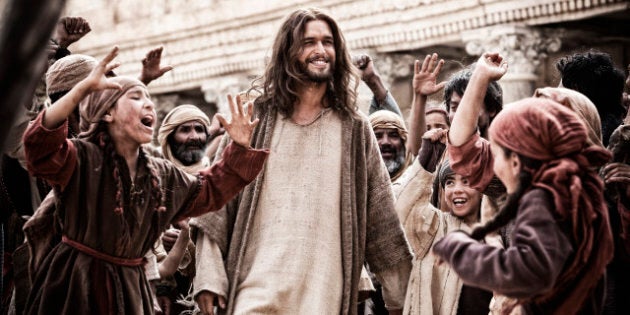 Featuring hours of never before seen behind-the-scenes footage and making-of featurettes, The Bible is available on Blu-Ray/DVD combo on April 2, 2013. The Blu-ray and DVD exclusively feature an all-new cut of the miniseries, featuring more of the stories you know in ways you've never seen.
"The Bible" features powerful performances, exotic locales and dazzling visual effects that breathe life into the dramatic tales of faith and courage from Genesis through Revelation. This historic television event is sure to entertain and inspire millions across the globe.
Narrated by Emmy-winning actor Keith David, "The Bible" features a stunning international cast including Portuguese actor Diogo Morgado as Jesus Christ and actress Roma Downey as Mother Mary. And for the first time since their award-winning collaboration on "Gladiator," Oscar- and Grammy-winning composer Hans Zimmer reunites with acclaimed vocalist Lisa Gerrard to create the majestic musical backdrop for this epic production.
In order to win your very own copy of "The Bible" on Blu-ray/DVD, simply answer the following question:

Who plays Jesus in "The Bible"?
Send your answer to HuffPost TV Canada by 2:00 p.m. ET on April 2, 2013. (This contest is open to Canadian citizens only, excluding Quebec residents.)