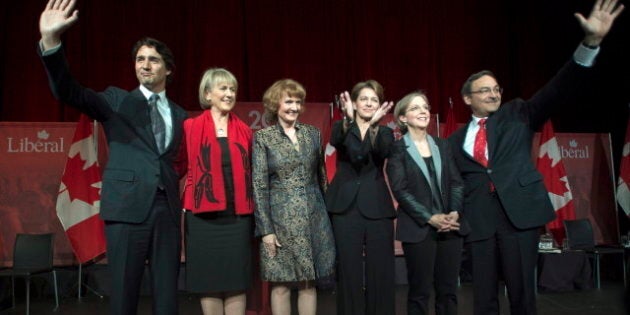 The national director of the Liberal Party of Canada says he's "extraordinarily confident" that all duplicate registrations have been eliminated from a list of about 127,000 registered voters for the Liberal leadership contest.
At a media briefing Tuesday, Ian McKay said a few thousand registrations were, in fact, duplicates, meaning people signed up twice or more to become supporters, often once on a candidate's website, and again on the Liberal Party's website.
McKay said that the party also disqualified some people who signed up as supporters but who were known members of other political parties.
"There was some mischievous stuff, as there always is," McKay said.
The Liberal Party's new "supporter" category means people can vote in the leadership contest without becoming full members and without paying a fee, as long as they are over 18 and not a member of another political party.
The number of registered voters is a long way from the 294,000 potential voters' names the Liberal Party had announced after the deadline to become a supporter expired March 3.
However, McKay said, the Liberal Party doesn't regret creating the supporter category. "We took the decision to fling the doors wide open," he said, noting that voter turnout has generally been going down in all elections, and this was seen as a way to generate interest in the political process.
Saturday showcase
Each of the six leadership candidates left in the race will have 25 minutes to speak, play a video, stage a rally, or do whatever they like at a Liberal showcase event to be held in Toronto on Saturday.
The candidates will appear in this order:
Each candidate will be allotted a section of seats for their supporters or cheering sections. McKay said that the 1,500 seats in the room will be filled, but wouldn't say how many of the $150 tickets to the event have been sold. There are lower price tickets for Liberal Victory Club members (who donate $10 a month or more to the party) and Laurier Club members (who donate $100 per month), and for Liberal youth.
Voting for the new Liberal leader takes place, online and by phone, April 7 to 14, using a preferential ballot in which candidates are ranked from first choice to sixth choice. On the first round, if nobody has more than 50 per cent of the vote, the last place candidate will drop off. The second choice on his or her ballots will then be allotted the votes.
The first candidate to win 15,401 points will be declared the winner. Each of Canada's 308 federal ridings has been given 100 points, and even a riding with just one registered voter will count for 100 points.
McKay said the party is still determining just how the leadership results will be announced at the Westin Hotel in Ottawa on April 14, and how, or even if, each ballot, if there is more than one, will be rolled out. He did say that during voting week the Liberal Party website will have a rolling tally of how many people have voted, and from which ridings.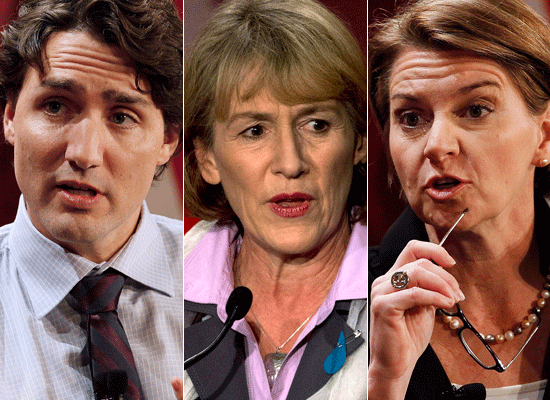 Liberal Leadership Candidates