From bikini babe to... sweatpant queen?
We're used to seeing Halle Berry flaunt her famous figure in revealing swimsuits and glamorous gowns but the Bond Girl is ditching her sex symbol image for something a little more low key.
The 46-year-old mom was seen walking in Los Angeles on April 3 wearing grey harem sweatpants which hung low on her waist, a black kimono-style sweater and a gorgeous leather bag. At least one beach-worthy item made it onto the "Cloud Atlas" actress: Her sandals!
Halle looked pretty serene despite being involved in a paparazzi scuffle with her fiancé, actor Olivier Martinez, a couple days ago.
We hope her comfy clothes make her life easier!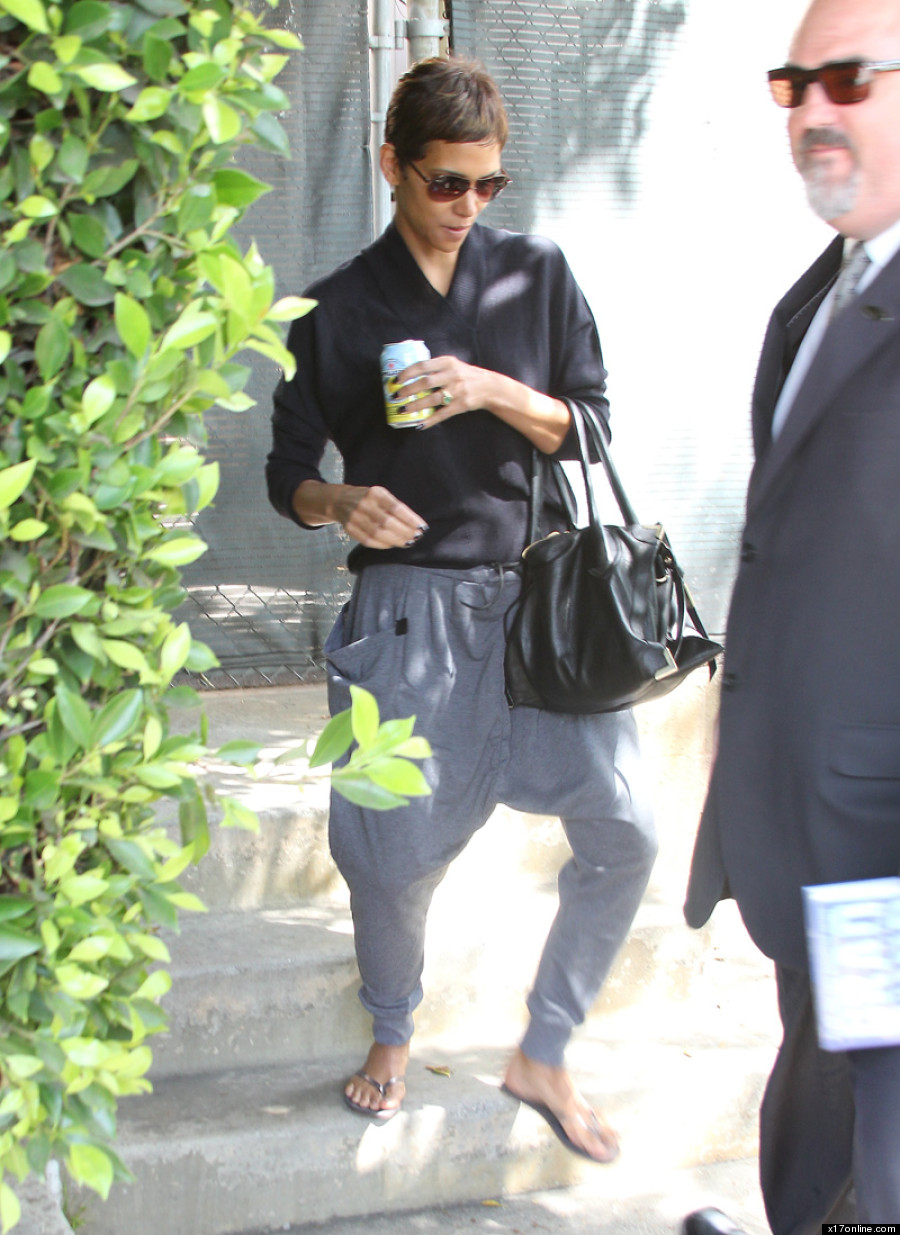 Also on HuffPost
Halle Berry Beauty Evolution