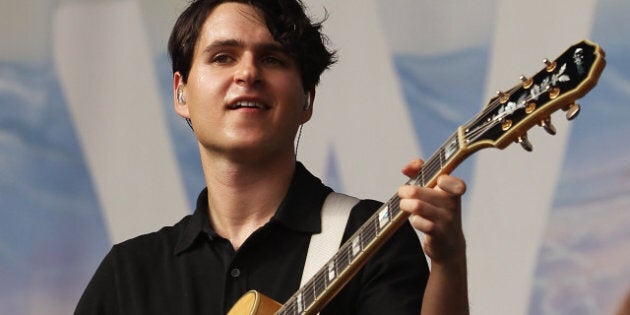 Ever since HBO series "Girls" made its controversial debut, Vampire Weekend singer Ezra Koenig has been inundated with messages alerting him of his resemblance to the show's emotionally clingy character Charlie, played by Christopher Abbott.
"I mentioned that to [series creator] Lena [Dunham] because a lot of kids on Twitter were saying that they thought Charlie looked like me," Koenig, who had a cameo in a second-season episode, explains to HuffPost Canada Music. "But I don't want to compare myself to him. He seems like a very good-looking guy. I might come out on the losing end."
If the resemblance to Abbott, who quit the show in a huff on April 4, is undeniable, Koening argues it certainly wasn't intentional. Neither was his budding friendship with Dunham — which came about quite naturally.
According to the "Cape Cod Kwassa Kwassa" singer, despite a shared cachet in New York's hipster overground neither he nor the 26-year-old Dunham knew of each other's work when they met at a mutual friend's party.
"We were introduced and we just kind of hit it off," he recalls. "We know all these people in common from New York and we were just kind of goofing around and we kind of became fast friends. And the funny thing is she had just filmed the pilot for 'Girls,' she didn't even know if HBO was going to buy it yet, so I really didn't know who this person was; I didn't know that she was about to become this huge controversial celebrity."
The feeling, evidently, was mutual.
"When she was talking to me she literally didn't know who Vampire Weekend was," Koenig says with a laugh. "I remember her telling me that subsequently she checked out our albums and she told me this funny story that she was, like, telling her younger sister, 'Do you know this band Vampire Weekend? You should check them out,' and she was just like, 'Are you kidding me? They've been around for years! What are you talking about?'"
The 28-year-old says he and Dunham "just kind of connected on a personal level and stayed friends," so when she wrote a small but hilarious cameo role in the second season of the series, Koenig — whose band is named after an amateur film the singer made — gladly acquiesced.
"It was cool having our universes collide for one brief line," he says of his brief appearance as a partygoer who mocks the series' Damian Hirst-like character, Booth Jonathan.
As for the allegations of self-centered nepotism in the controversial series, Koenig says most people simply don't get Dunham's intent.
"I really have a huge amount of respect for what Lena's doing," he proclaims. "I don't really think everyone understands the show yet, but it really does keep getting better and better.
"I think some people have refused to give the show its due for being self-critical. So when I've read people going on about like, 'Oh God, the main character is so self-centered and annoying. I hate these people.' It kind of seems like you're on the same page as the show."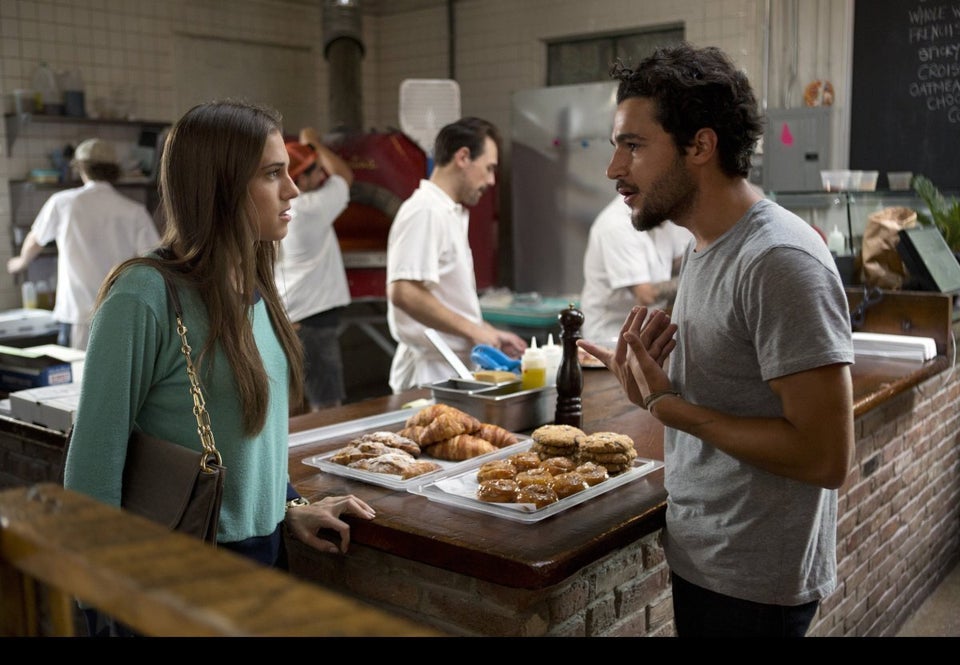 'Girls' Season 2 Photos