Angelina Jolie is known for her traffic-stopping beauty and glamorous style but at last night's Women In The World Summit in New York, she made a fashion faux-pas.
The stunning 37-year-old wore an olive green shift dress with hanging tassels underneath a long black robe with billowing sleeves reminiscent of her character, the evil fairy Maleficent, in the upcoming movie of the same name.
"Maleficent" is a re-telling of the Disney classic "Sleeping Beauty" told from the perspective of Princess Aurora's nemesis.
Instead of wearing her character's horns, Angelina accessorized with gold bangles and minimal makeup.
This isn't the first time the mom-of-six has covered up her famous figure; Angelina sported a roomy all-black ensemble when she returned from a trip to the Republic of Congo and Rwanda back in March.
Angelina and her fiancé Brad Pitt are very involved in charities and goodwill missions; Jolie recently announced that she is designing a jewelry line with sale proceeds going to the funding of a school in Afghanistan.
What do you think of Angelina's outfit?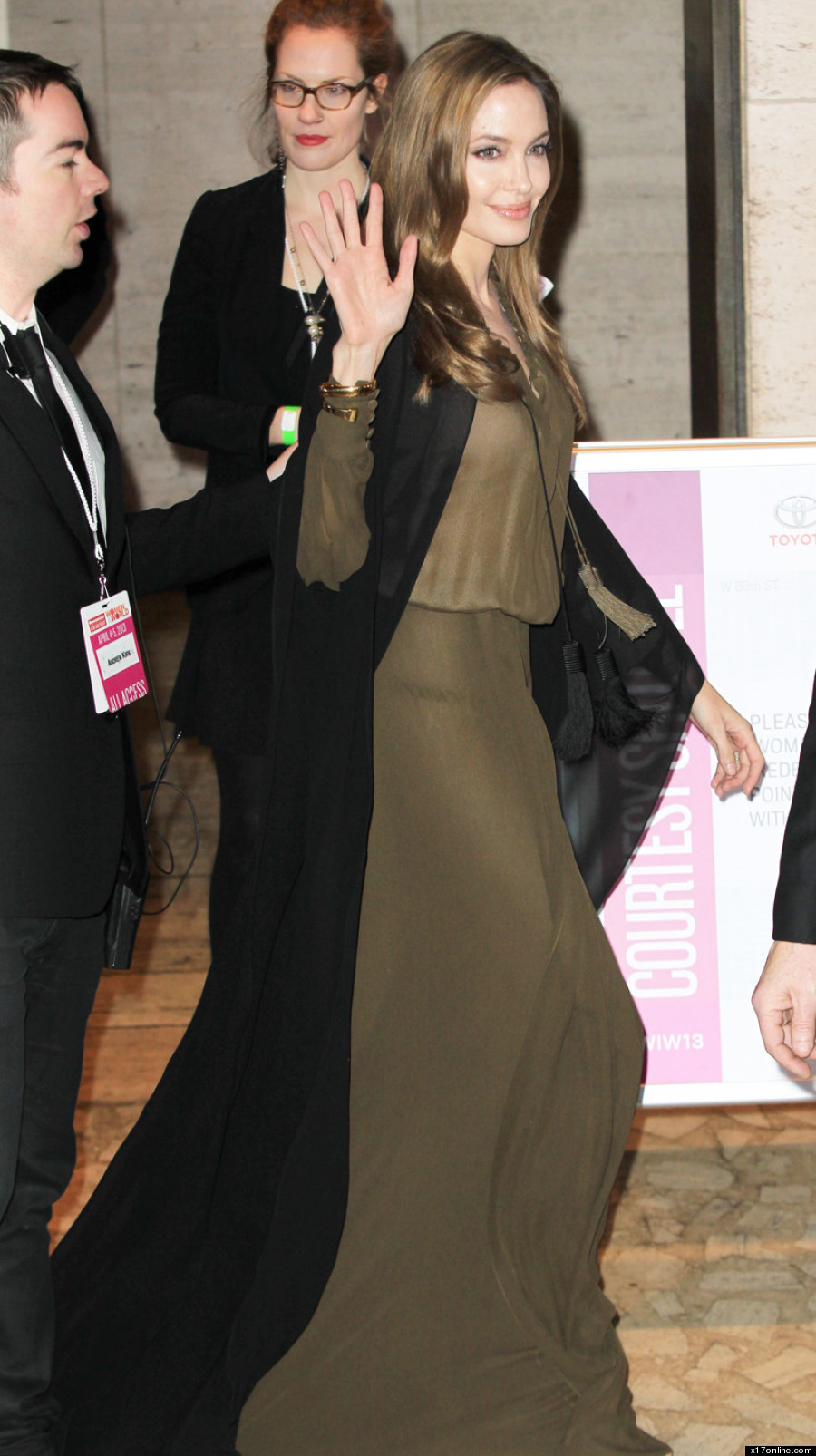 Also on HuffPost