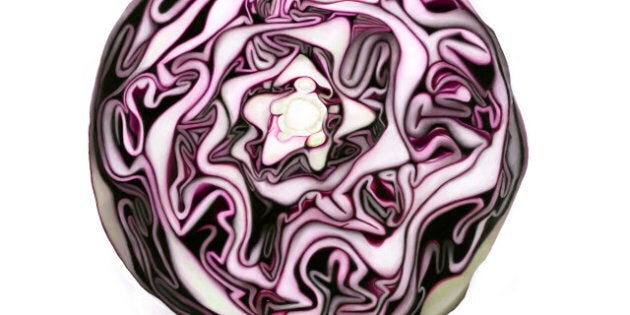 We're used to feeling inspired by fine art or even confused by it, but in this case, these incredibly lifelike paintings of food just make us want to drool.
Erin Rothstein, a 26-year-old Canadian artist based in Toronto, says her love for food is more than just art on canvas.
"You'll often find me cooking, eating, and restauranting, all the while engrossed in a total culinary experience of smells, tastes, and aesthetics. The foods I paint are universally relatable," she tells The Huffington Post Canada.
"They trigger people's emotions on a very primal level, making them happy, hungry, excited, and nostalgic. I have found that food can be a very powerful subject matter in art, if it is approached in the right way."
Her foodie collection, called "The Tasting Room Series," started when Rothstein was facing creative block after finishing university.
"I started with a fortune cookie, because I thought it would be an interesting challenge. Indeed, the project rescued me from my block, and the finished project generated a great deal of excitement from friends and associates," she says.
Story continues after slideshow, check out "The Tasting Room Series":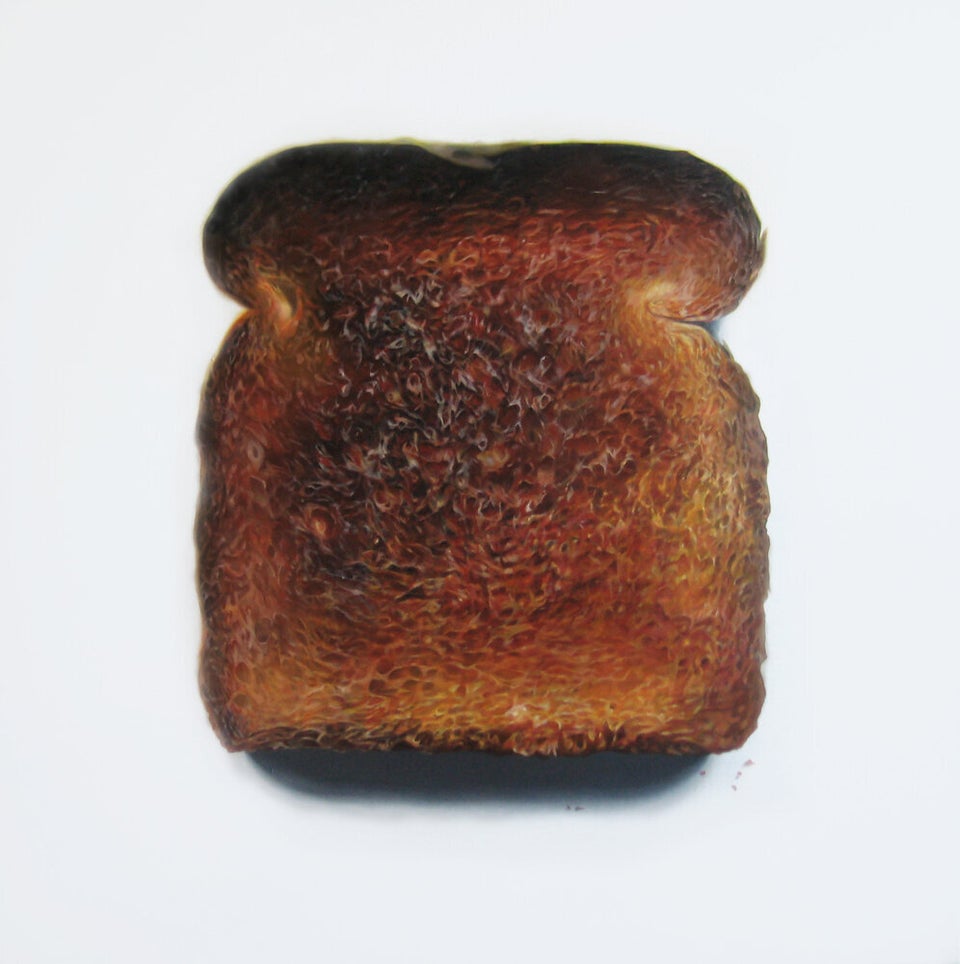 Erin Rothstein's "The Tasting Room Series"
But even after painting images of cabbage, chocolates and garlic, Rothstein says her burnt toast painting is her newest and most favourite piece. After wrapping up with a booth at Toronto's One Of A Kind show, the artist tells us she has three more shows this year.
"I cannot think of any food that I would not be eager to paint. As a general rule, however, I try to work with subjects that are either unconventional, or that can be portrayed in an unconventional manner."
What do you think of these photos? Let us know in the comments below.