Getty Images
It seems that being a new mom has been good to Snooki!
The "Jersey Shore" star, who gave birth to her first child Lorenzo six months ago, showed off her new svelte figure in a black mini dress at the WWE Superstars for Sandy Relief in New York City on April 4.
Snooki, whose real name is Nicole Polizzi, accessorized with a metallic gold belt, matching envelope handbag, a dazzling pearl necklace and her beautiful engagement ring, which was given to her by her fiancé, Jionni LaValle.
The pint-sized cutie also changed her famous locks again, sporting bangs and the ends of her hair dyed purple.
It's no wonder that Snooki is keen on revealing her new body; the 25-year-old lost 42 pounds after giving birth to her son.
This isn't the first time Snooki's showcased her weight loss; she flaunted her figure in two animal-print swimsuits on Instagram last month (although we noticed her fire-engine red hair more than her figure!)
What do you think of Snooki's new look?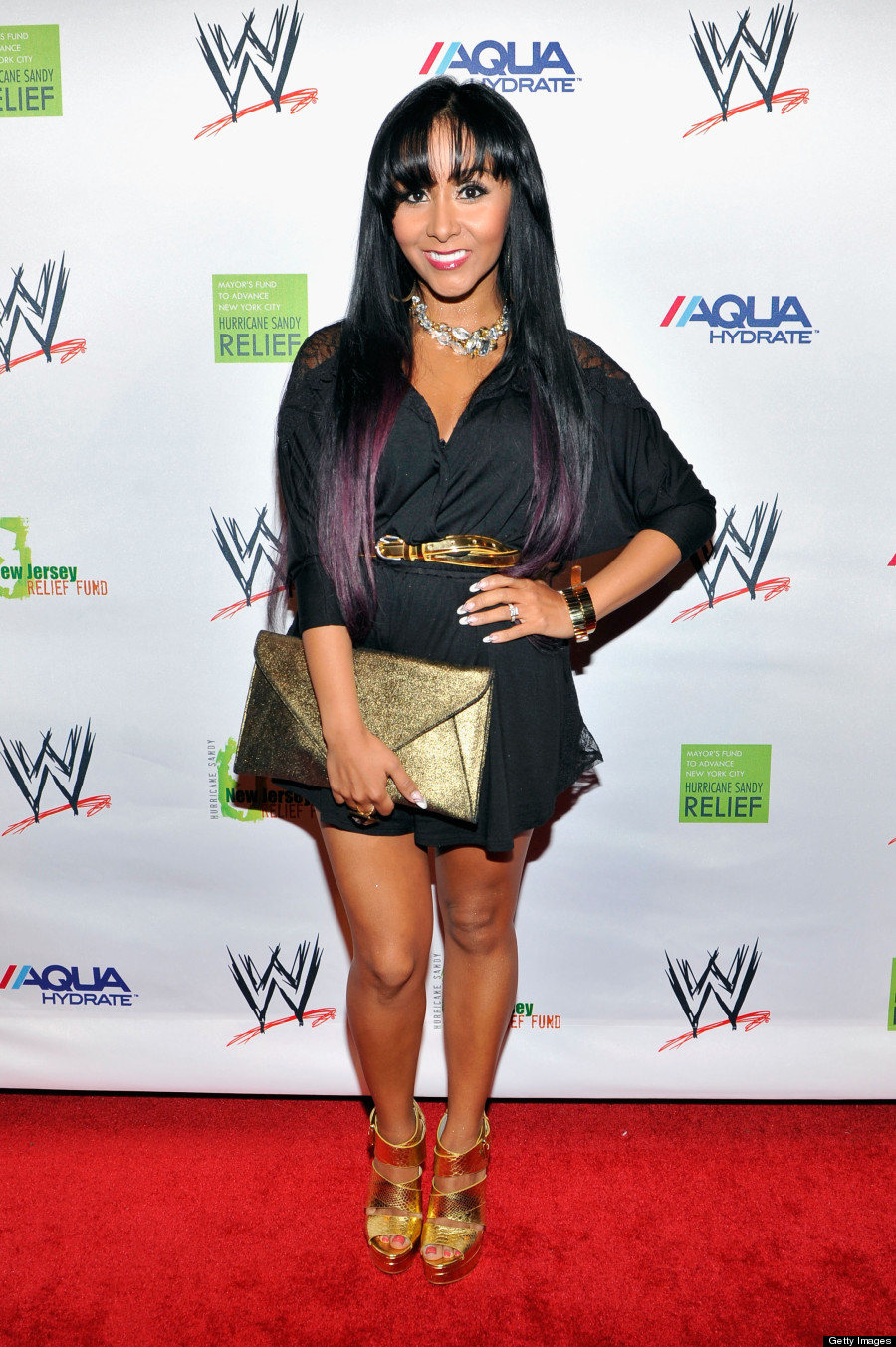 Also on HuffPost