Does Kim Kardashian have an infinite closet of clothes?
The pregnant reality TV star, who is expecting her first child with boyfriend Kanye West in July, was spotted wearing an unflattering black jumpsuit (with the widest bell bottoms in history) while taking a walk in California on Sunday.
Do our eyes deceive us or is Ms. Kardashian wearing Spanx? She must be the only pregnant celebrity who wants to wear the body-shaping undergarment. Let your bump show its true shape, Kim!
The 32-year-old accessorized with a Balenciaga bag, gold cuffs and new bangs.
But Kim's maternity style hasn't been all bad; just last week she ditched tight clothes for a cute print coat, busted out of a revealing maxi dress and bared her baby bump in a classic white and black look.
Only four more months go to!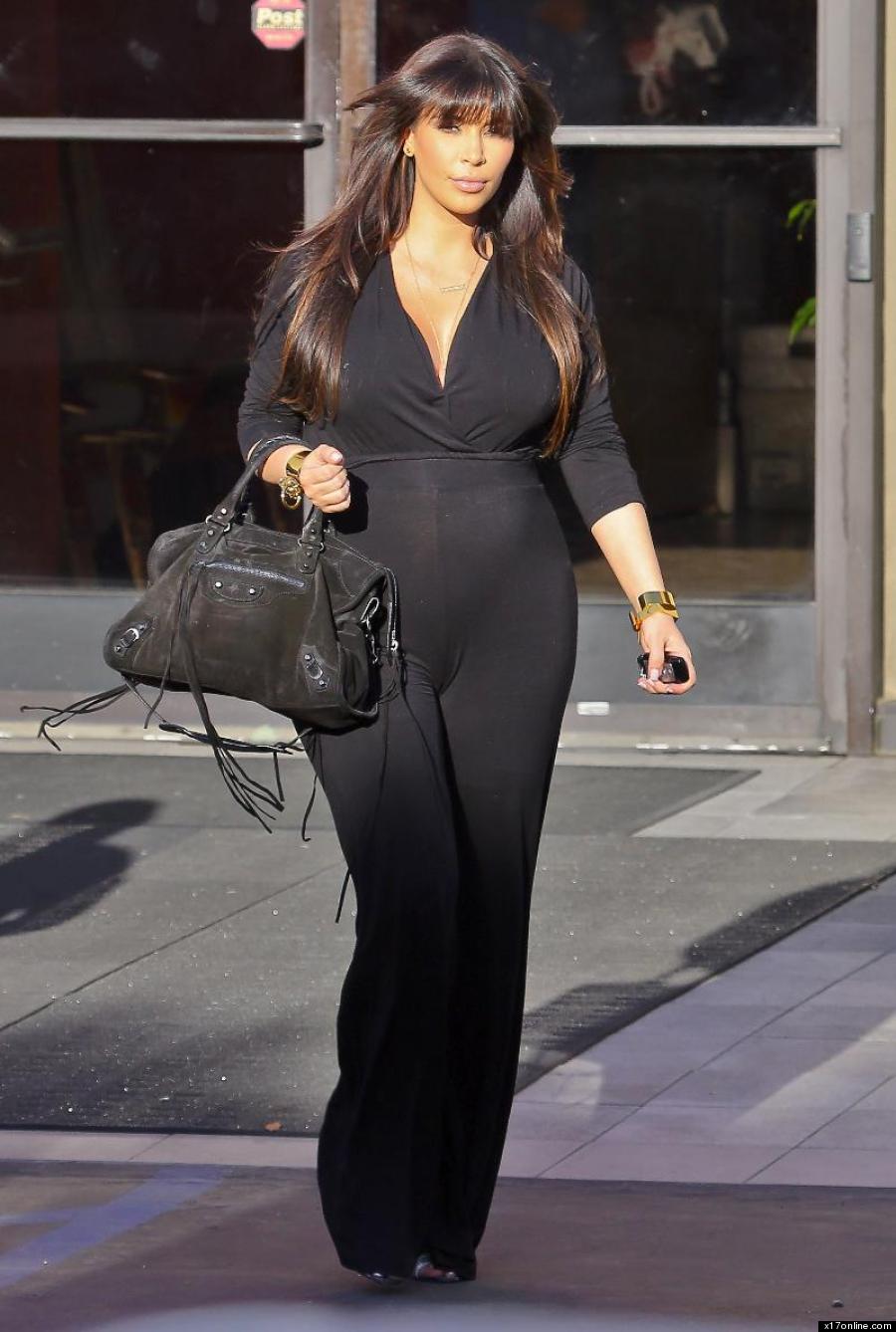 Check out Kim's maternity style
Kim Kardashian's Maternity Style