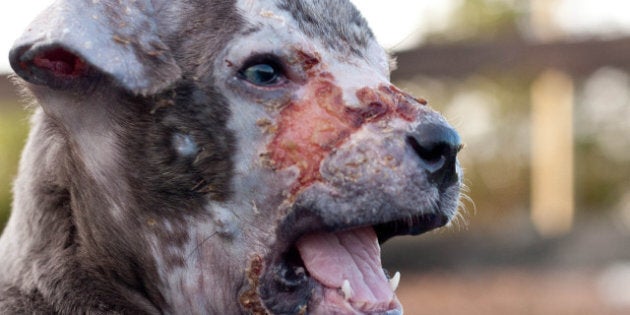 An abused pit bull puppy in Surrey has made a full recovery from its injuries, says a B.C.-based pit bull advocacy society.
Madi the puppy was found in a bush in September with severe burns around her snout, which were believed to have been caused by a rope or a muzzle, as well as leg deformities, the SPCA said at the time.
Madi was later adopted by three women and has "bounced back quickly both emotionally and physically," the HugABull Rescue and Advocacy Society said after posting an image of Madi on its Facebook page last week.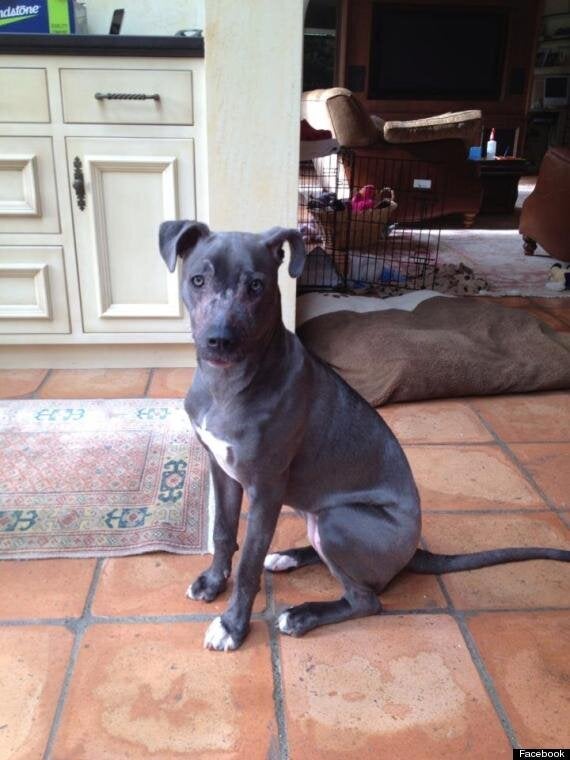 The pit bull still has scars on her snout, but her legs have recovered and she now lives in a family home with a little boy, HugABull spokeswoman April Fahr told News1130.
West Vancouver's Animal Control and Licence Bylaw states that all "Pit Bull Terriers" or other dogs "bred or trained for fighting" have to be muzzled when off the owner's property, and must be "securely confined" when at home.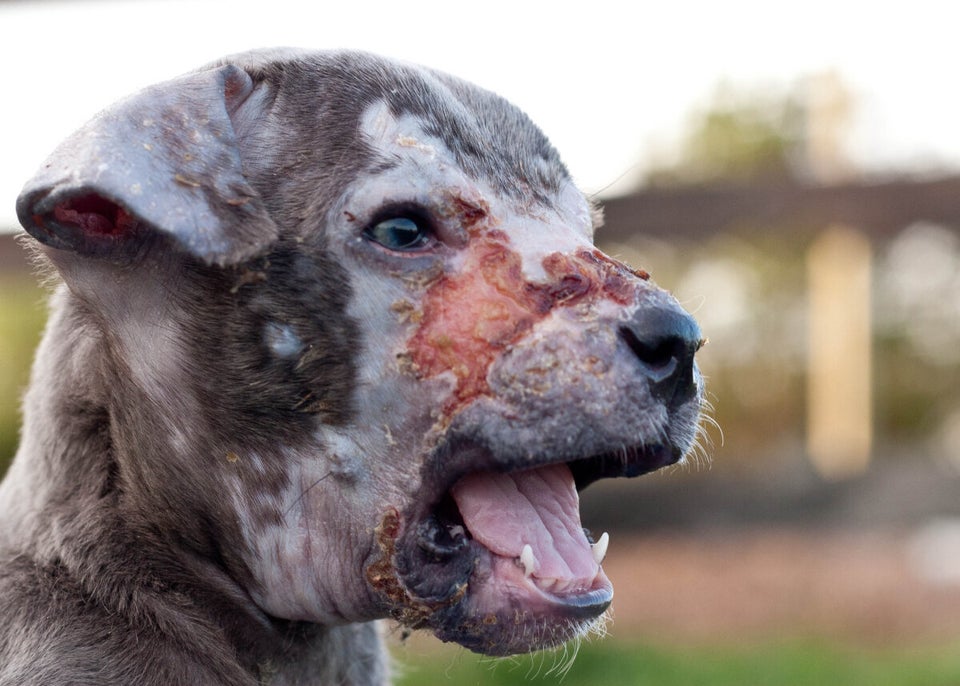 SPCA Seeks Surrey Puppy's Owner