Can we give Michelle Williams the award for Best Hair Of All Time?
The petite "My Week With Marilyn" star posed on the red carpet for the Kate Young for Target launch in New York, April 9, looking chic with a new undercut haircut with long blond strands swept to the side.
In fact, (and we are a bit ashamed to say this), her longer hair is a bit similar to Justin Bieber's new 'do. Say it ain't so!
The "Oz the Great and the Powerful" star has been growing out her hair, telling E! News that she's ready for a change: "[The transition is] why I've stayed with short hair for so long. The mid-stage is insufferable. It's really hard on your self-esteem."
Not that Michelle should worry about how she looks; in her true gamine style, the mom rocked a pair of blue satin shorts and a sheer polka dot shirt underneath a fitted white blazer.
Michelle wasn't the only stylish celeb to attend the Target event; "House of Cards" actress Kate Mara looked glam in a bright yellow frock and "The Dark Knight" star Maggie Gyllenhaal wore a pretty one-shoulder dress.
Squished between her beautiful pals, Michelle, 32, put on a wide smile despite having broken up with boyfriend, "How I Met Your Mother" star Jason Segel, just last month after a year of dating.
The former couple seemed to be on the fast-track to marriage, with Segel spending a lot of time with Michelle's seven-year-old daughter Matilda, who she had with the late actor Heath Ledger.
What do you think of Michelle's longer hair?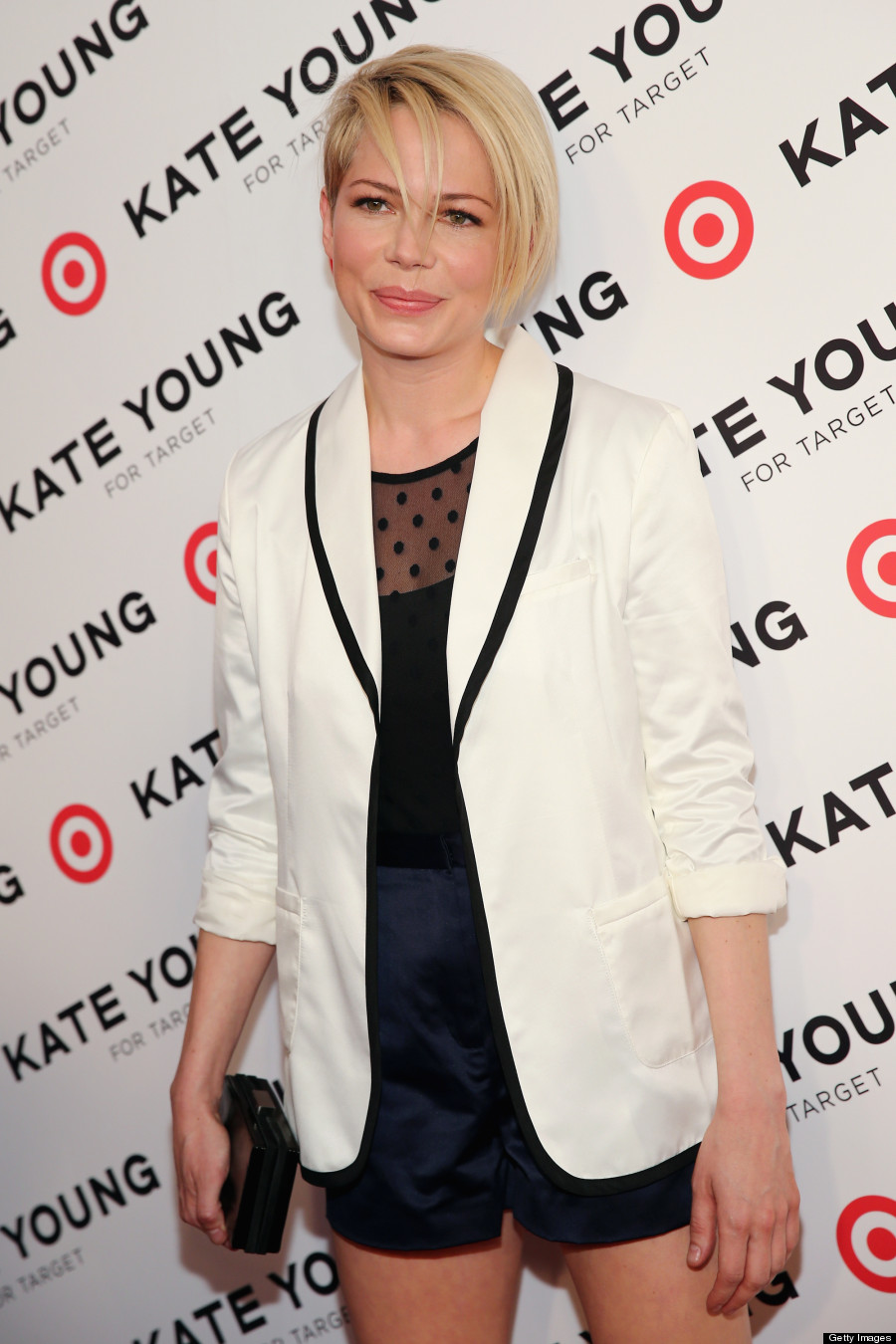 See other celebs who have gone short:
Long vs. Short Hair: How Do These Celebs Look Best?