Twitter/Miley Cyrus
Miley Cyrus loves her onesies -- and she's not afraid to show the world why.
The 20-year-old former Disney star took to Twitter on Wednesday to post photos of herself modelling a gray Chanel one-piece jumpsuit, taking care to show off the designer tag to her legions of loyal followers.
She captioned the photo, "Don't hate. Appreciate. #Chanel1Z."
Miley accessorized her 'outfit' with red leggings, a black-tipped french manicure and oodles of jewellery -- though her engagement ring (given to her by on-again-off-again fiancé Liam Hemsorth) was notably absent.
Is the young starlet trying to make onesies fashionable? Cyrus posted a video of herself "twerking" on Twitter in a bizarre unicorn onesie just a few weeks ago (note: not Chanel), though the trend doesn't seem to be catching on.
The footed, one-piece pajamas -- typically worn by children for bedtime -- aren't exactly haute couture; but if Chanel seems to be on board...
What do you think: is Miley's onesie stylish or childish?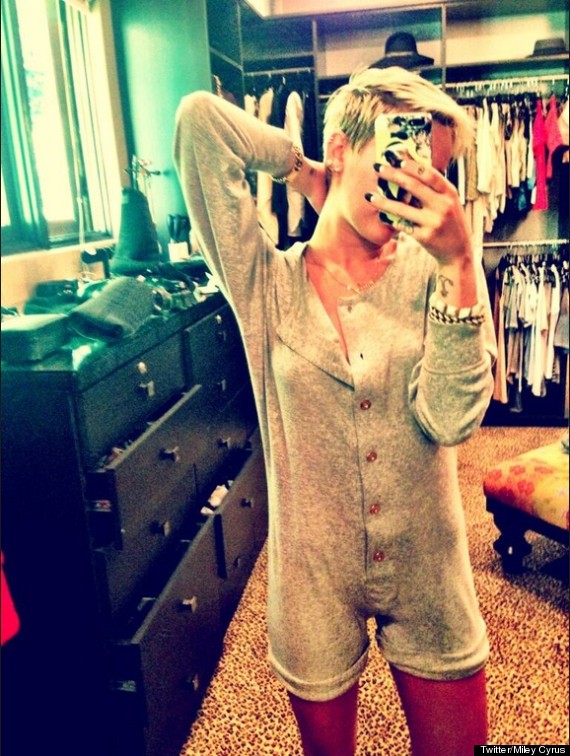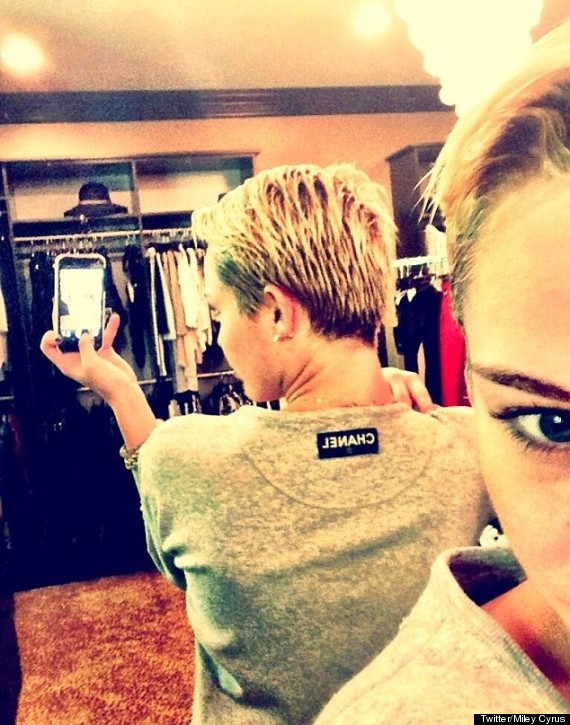 Miley Cyrus' Transformation