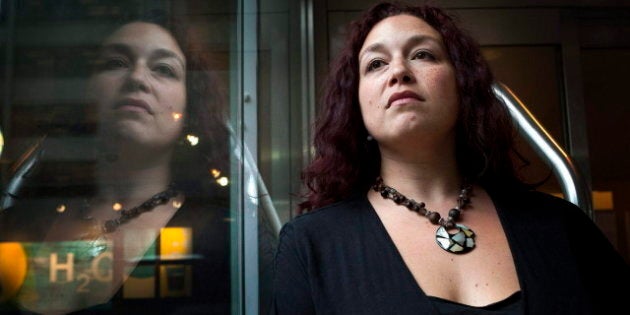 A Calgary woman says she'll keep using medical marijuana on her college campus despite being asked not to by officials.
Lisa Kirkman has a licence to smoke pot to manage pain and uses a table-top vapourizer, plugging it in once per hour in common areas of SAIT Polytechnic and during her classes.
SAIT administrators have twice sent Kirkman letters saying her behaviour constitutes academic misconduct.
Other students have also complained about the smell of marijuana, she said.
But Kirkman maintains that it is the best way for her to get her medication.
"Number 1, I can't eat it because of certain health issues and limitations I have. Smoking, while it does get me medicated very quickly, it's very cold in Calgary, so that's one issue. Also I prefer to not smoke if I don't have to," she said.
Kirkman said she tries not to turn on the vapourizer when the instructor is teaching because it is noisy.
SAIT administrators told CBC News they are trying to find a solution that works for everyone.
Kirkman said one solution would be to give her access to a ventilated room where she could smoke or use the vapourizer.
Student Chelsea Bass said she has seen Kirkman use marijuana in a common lounge area.
"It's weird. It's just like unsettling seeing someone smoking marijuana like out like that," she said.
Kirkman's made headlines before
Kirkman also made headlines in Canada and the U.S. when her son was removed from her care by state officials in Oregon during a visit there in 2008.
Kirkman's 12-year-old son, who had severe attention deficit disorder, was taken into care after police found him riding a bike without a helmet.
Based on the boy's lengthy files in Canadian jurisdictions — including periods of foster care in B.C. — U.S. officials eventually placed him in several foster homes over a two-year period.
An Oregon judge ruled the boy could return to Kirkman's custody in Canada in 2010.
Kirkman alleged the case was delayed because U.S. justice officials discovered she had edited marijuana-related magazines and had a criminal record for growing marijuana.