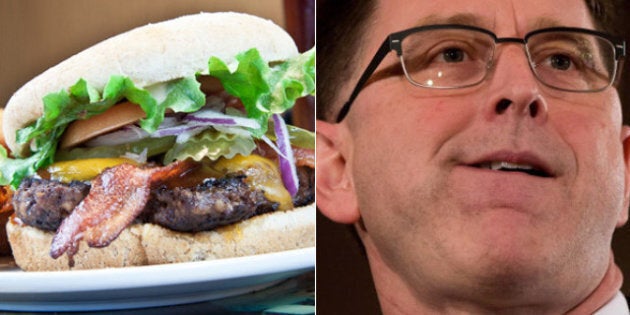 A New Westminster burger joint is capitalizing on the start of the 2013 B.C. Election with a new menu based on the four major provincial party leaders.
Burger Heaven is asking people to vote for their favourite Candidate Burger as part of the "Bun-Official Provincial Election Poll."
The Christy Clark Burger is described as a Lean-to-the-Right Grade A Burger that has "gone from the frying pan into the political fire" over the past several months and that is now looking for a "comeback in the political kitchen."
The Adrian Dix Burger, meanwhile, is described as a "Nicely Done Patty of 'Lean-to-the-Left' Grade A Beef" that is readying to take a "bite" out of the ruling party.
And for those either undecided or planning to vote outside the four-party lines, there's even a "(B)-UN Decided/Independent" Burger.