An Edmonton man reportedly crossed the finish line at the Boston Marathon minutes before explosions at the world-renowned event, killing three and injuring dozens more.
Roy Narten, 55, finished the race just seconds after 2:29 p.m., according to race statistics.
The deadly blasts occurred mere minutes before 3 p.m. ET.
Narten was one of approximately 200 Albertans registered to run the Boston Marathon on Monday.
Calgary's Jennifer Mork also took part in the event and recalled the carnage that followed the deadly blasts.
Story continues after slideshow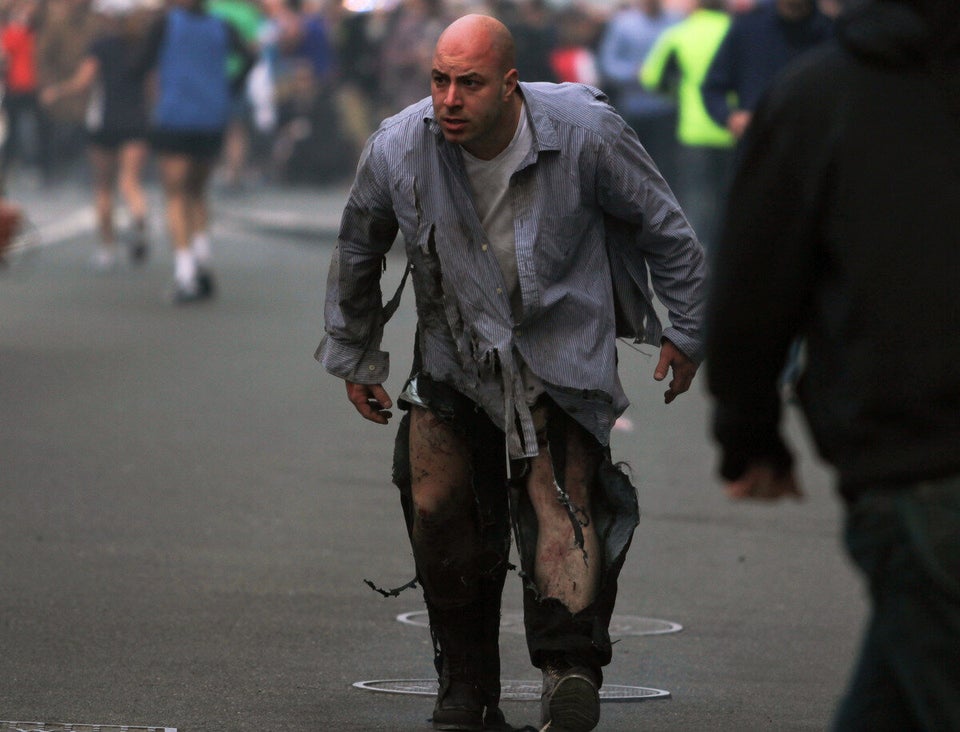 GRAPHIC WARNING: Boston Marathon explosion
"It sounded like a canon. Everyone was sort of saying, 'What was that? That's not normal" said Mork.
"We saw at least 25 ambulances roll out with people on stretchers."
Canadians represent the largest contingent outside the U.S. to run the race, with more than 2,000 registered.
"I'm horrified by the news out of Boston. My thoughts are with all the victims and their families," said Alberta Premier Alison Redford.
Alberta Wildrose opposition leader Danielle Smith said she was shocked by news.
Kevin Higa, Running Room's chief financial officer, finished the marathon minutes before the explosion, the Edmonton Sun reports.
Prime Minister Stephen Harper said it's a sad day when such an inspiring event is clouded by "such senseless violence."
He says Canadians are standing with their American neighbours.
Canadians in Boston requiring emergency assistance are being urged to contact the consulate general at (617) 247-5100.
Friends and relatives seeking information on Canadian citizens believed to be in the area are asked to contact 1-800-387-3124 or sos@international.gc.ca.
With files from the Canadian Press