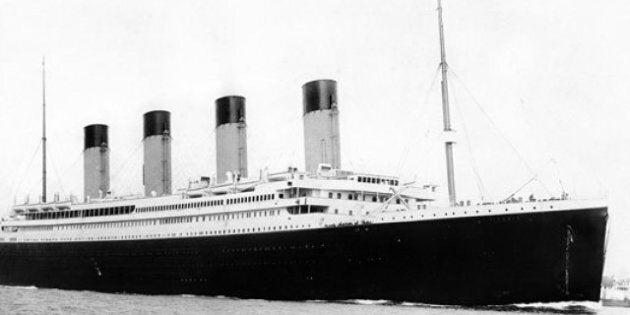 The sea has long been a source of inspiration for poets and musicians. From Samuel Taylor Coleridge's lyrical ballad, "The Rime of the Ancient Mariner" to Iron Maiden's metal ballad "The Rime of the Ancient Mariner," every genre and permutation of the artforms has been entranced by the romance, adventures, and disasters that can happen when a vessel take to the open waters.
And there's something especially appealing about those disasters, it seems. Few musicians can resist the allure of a good shipwreck, and all of the helplessness and hopeless that comes with being stranded in the middle of nowhere while you are left to thrash, fade and die in the water. Whether they're the basis for an epic ballad, a metaphor for a broken relationship, or the inspiration for a nightmare, sinking ships have have been memorialized in folk songs, toasted by rap's predecessors, explored in rock songs and occasionally gloated about in blues classics.
In honour of the 101st anniversary of the sinking of the most famous – and most influential – ship of all time, The RMS Titanic, we've compiled a list of our eleven favourite nautical disaster songs, ranging from Gordon Lightfoot's "Wreck of the Edmond Fitzgerald" to The Tragically Hip's "Nautical Disaster" to a number of legends paying tribute to that great ship going down.